A set of flying disc sport icons I created for Flying Disc Magazine. These icons were created as part of the redesign of Flying Disc Magazine (of which I was also the designer). The client wanted to expand the magazine further out from the original focus on disc golf to include additional flying disc sports. We needed to figure out a way to indicate that different magazine articles and columns were associated with the different sports.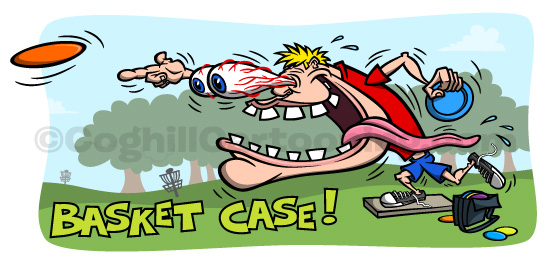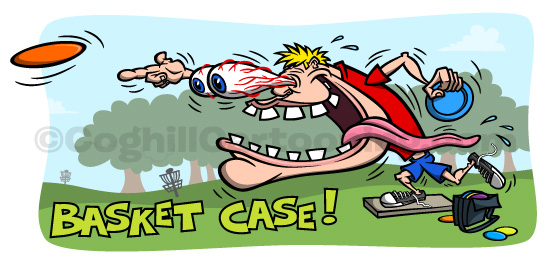 "Basket Case" is a new t-shirt illustration design I created featuring a wild-eyed disc golfer cartoon character in the Kustom Kulture/Odd Rods/Ed "Big Daddy" Roth style — complete with veined eyes bulging out of the head, a wild and crazy grin with an exaggerated, wagging tongue dragging out of the mouth.
Available for purchase — and customization — over at Zazzle. Click here to get yours now!