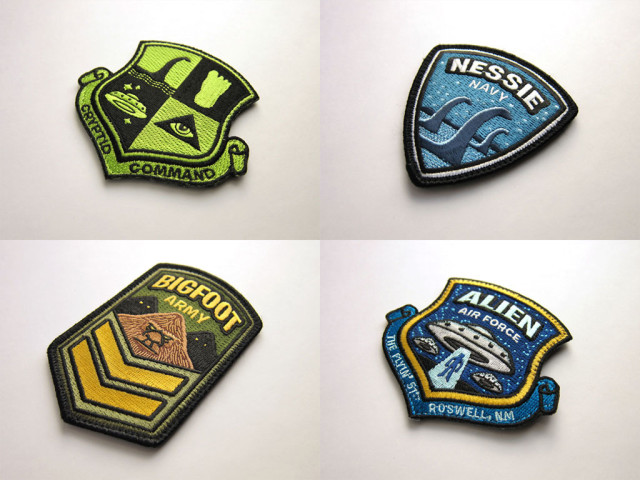 Thanks to all the awesome backers on the Cryptid Command campaign on Kickstarter, I was able to get this paranormal-themed embroidered patch and merchandise set created. The Cryptid Command patches are now available over on my Monsterologist shop.
Featuring 4 super[natural] embroidered patches, a dog tag and an I.D. card, and a PVC emblem (soft rubber dimensional patch).
The officer's kit includes:
• "Bigfoot Army" embroidered patch
• "Nessie Navy" embroidered patch
• "Alien Air Force" embroidered patch
• "Cryptid Command" embroidered patch
• The "Paranormal Forces" logo PVC emblem.
• Metal dog tag with the Cryptid Command shield and the Paranormal Forces logo, printed on each side.
• Individually-numbered, 2-sided plastic I.D. card
The kit is available with either standard plastic backing or Velcro-backed patches and emblems.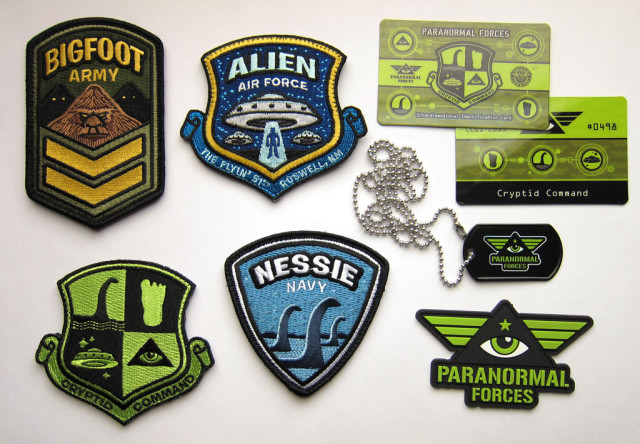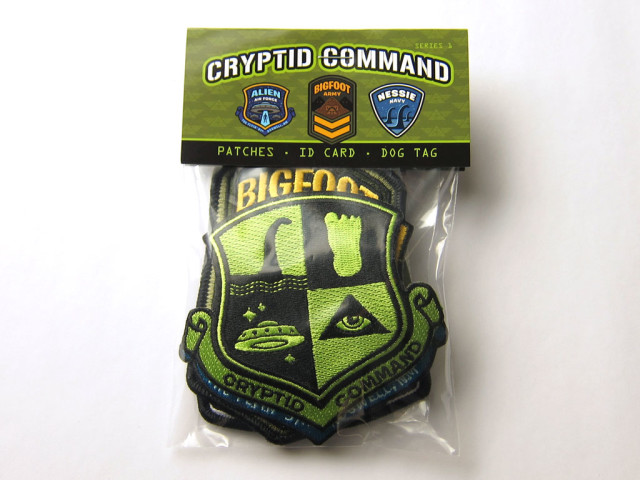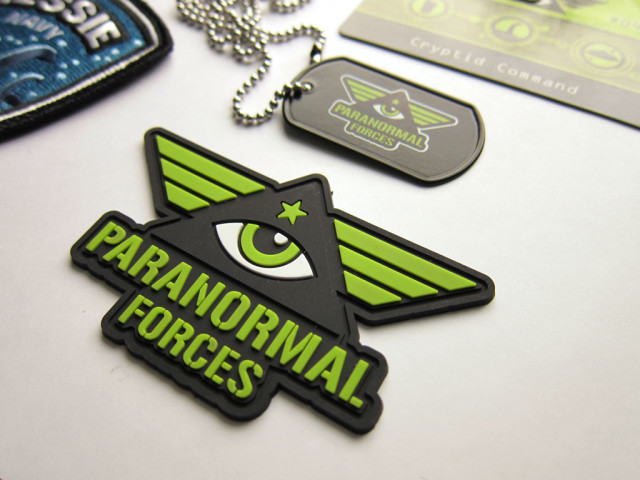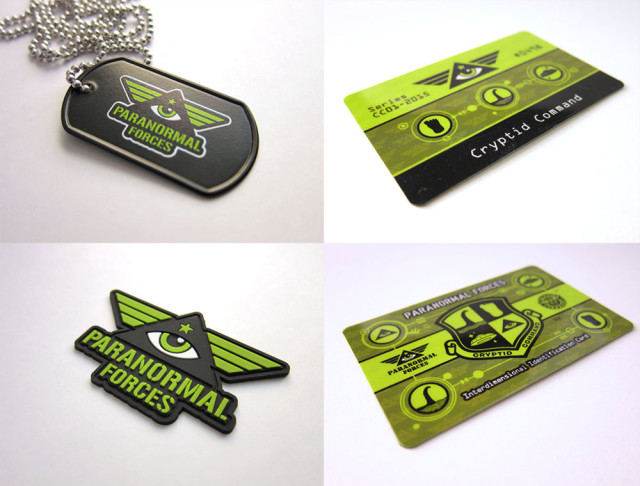 The Paranormal Pledge of Allegiance:
"I pledge allegiance to the Weird,
and to the Altered States of the Paranormal
And to the supernatural, from which they come…
Many dimensions, unexplained, with oddity and strangeness for all."