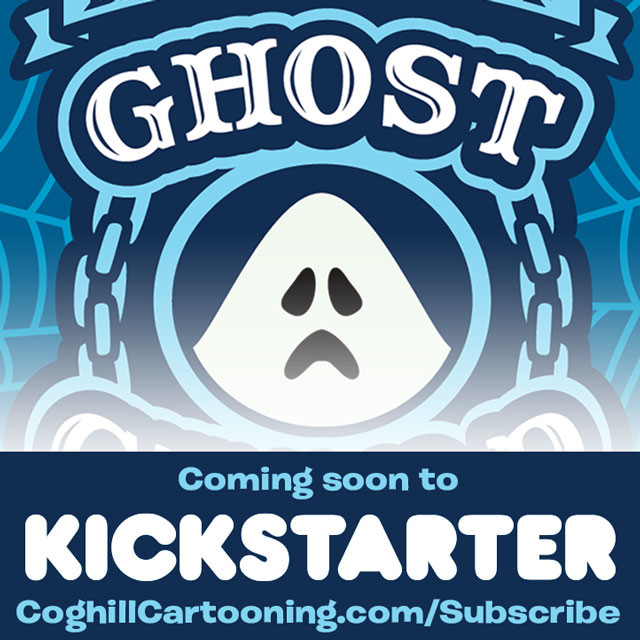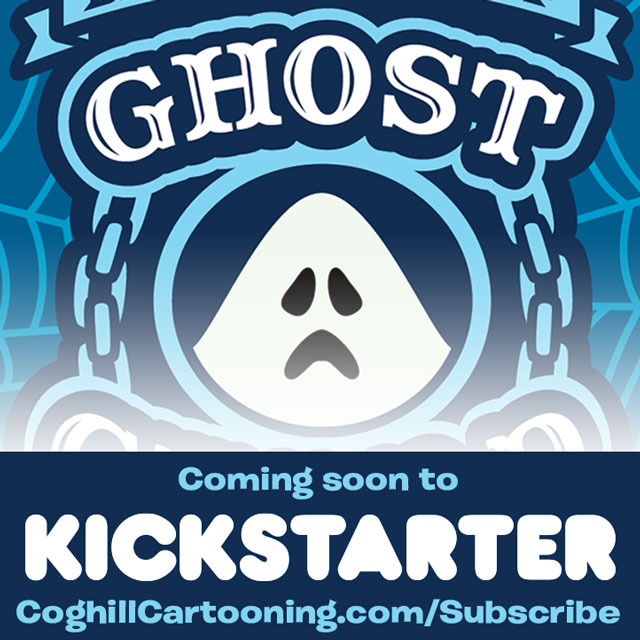 My next Kickstarter campaign — tentatively scheduled for January or February of 2016 — is going to feature glow-in-the-dark items all centering on a ghost theme.
I've been doing a lot of research on items for this campaign (glow-in-the-dark items are tricky to source) and am currently working on finalizing the art for not one but two separate patch designs, and all the other related items which will be revealed in due time.
Subscribers to my email newsletter get first look at upcoming campaign artwork, as well as the heads up on exclusive day one Kickstarter rewards. I'm also working plans for subscriber-only patch campaigns. As well as free art, free downloads, the best coupon codes for my Etsy shop, and more. Subscribe now!