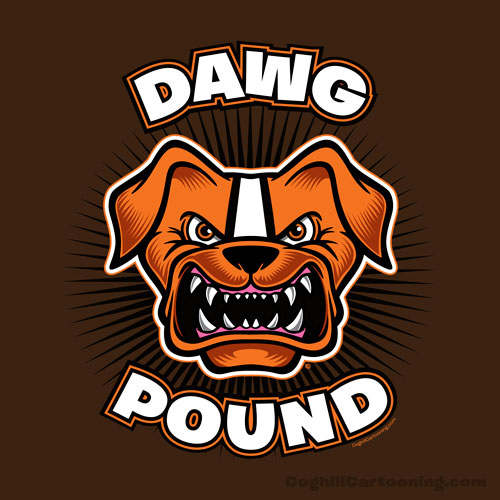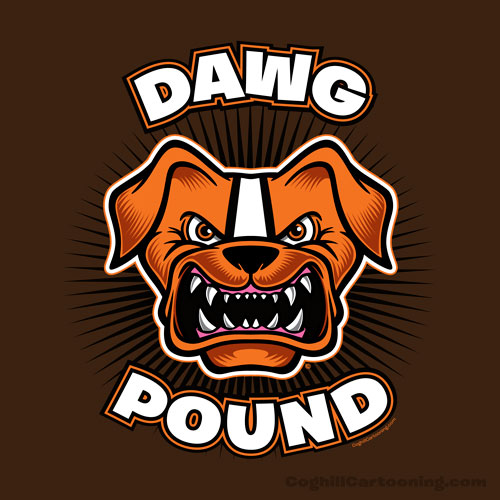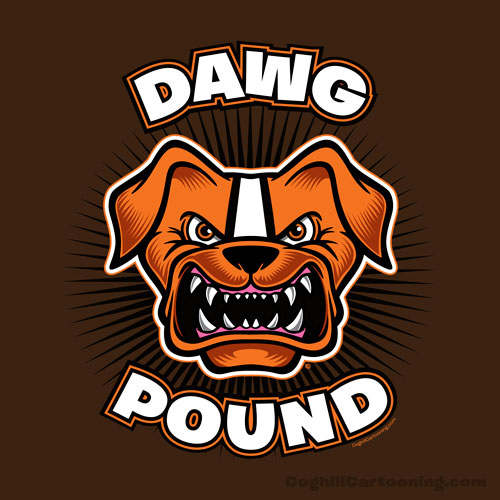 My new Cleveland Browns "dog pound" inspired artwork "Dawg Pound" is now available on t-shirts, apparel, mugs, keychains, stickers, buttons & more at my Coghill Cartooning Zazzle online store.
I'm not much of a football guy, but being a Cleveland native and a northeast Ohio resident — lots of people I know are. After poking around to see what kind of illustrations and artwork was out there for Browns fans, I was kind of disappointed to see some pretty weak "dog pound" designs.
That of course inspired me to create my own. I couldn't tell you how the Browns Stadium "Dog Pound" got it's name, but an aggressive dog makes for a great character for t-shirts.
I recall thinking that the biggest drawback to football mascots it having them wear a helmet since it obscures the head & face of the character. The Cleveland Browns currently have no official mascot, just the orange and brown helmet and colors. But with the unofficial fan-created "Dog Pound", I found inspiration — just make the dog's fur as if it were colored like the Browns helmet. Thus, the design was born.