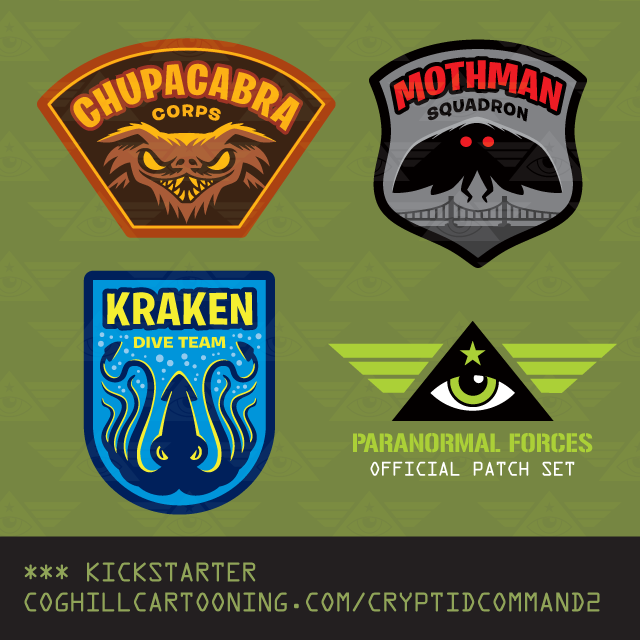 My new embroidered patch set, Cryptid Command 2 featuring Mothman, Chupacabra and Kraken patches with a military-inspired look, is now live on Kickstarter.
This patch set and Kickstarter campaign continues the original Cryptid Command patch set (featuring Bigfoot, Nessie and UFOs) theme.
Cryptid Command 2 again features a patch trio based on the Army/Navy/Air Force land/sea/air — this time with cryptozoological creatures the Chupacabra, the Kraken and the Mothman!
I've also got designs ready to be revealed for more cryptid patches to be unlocked as stretch goals as the campaign exceeds the core funding.