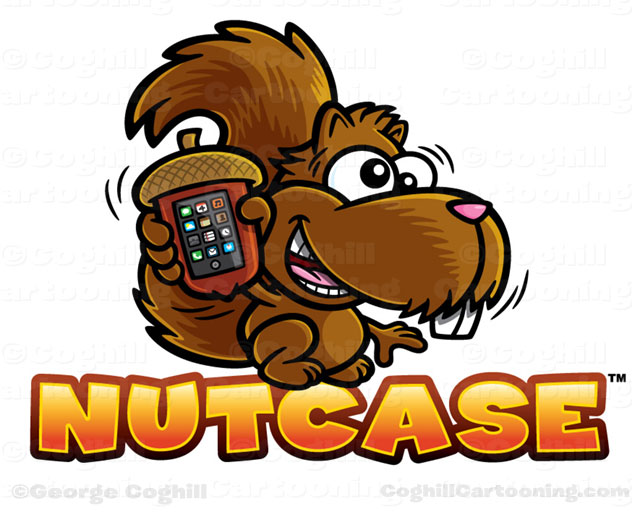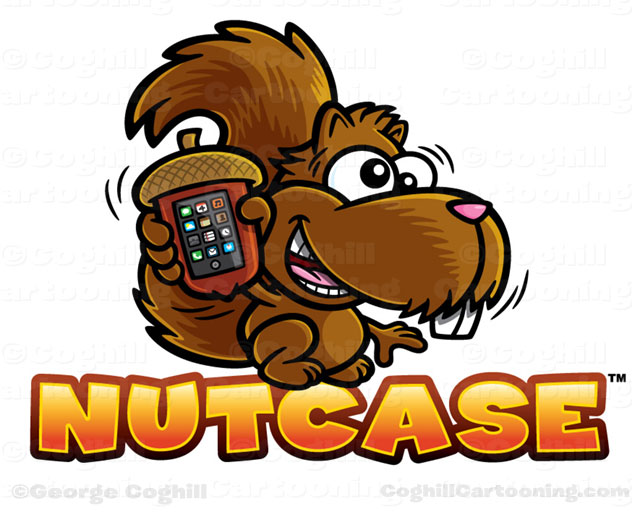 Cartoon squirrel character with acorn iPhone case. Logo design for Nutcase, an iPhone case retailer in the UK.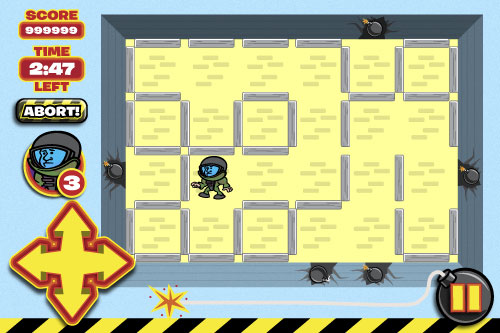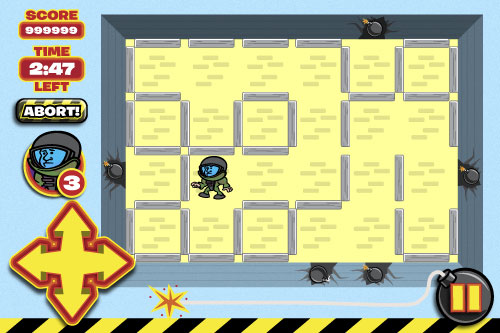 Active Bomb Sweeper is an iPhone puzzle game app developed and coded by Zeologic, for which I created the character design, illustrations and overall game design.
Read on for more about the illustration and design process, as well as some technical notes on using Adobe Illustrator CS5's Pixel Grid and the limitations of using PNG export versus Save For Web when outputting iOS graphics for the Retina Display.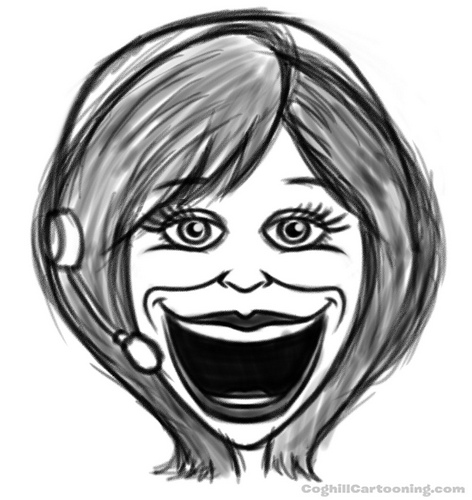 Cartoon Woman with Big Mouth, originally uploaded by Coghill Cartooning.
Unused rough sketch for a client project, a telephone service iPhone app icon design.
Concept was a cartoon character woman with a telephone headset and a big mouth.