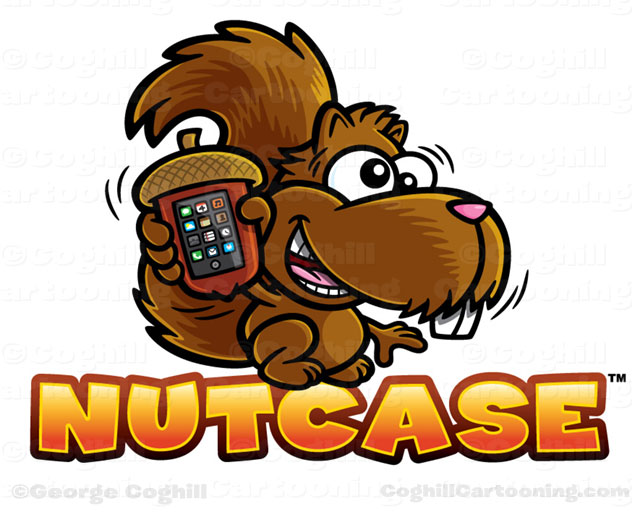 Cartoon squirrel character with acorn iPhone case. Logo design for Nutcase, an iPhone case retailer in the UK.
Client wanted a "crazy squirrel" character for their branding. Nutcase retails custom iPhone cases. For my initial sketch I suggested an acorn-shaped case for the iPhone. Client opted for a case that was more like a real acorn.
I had originally sketched a case that looked more like an actual case, and with a squirrel design that I felt was a bit more squirrel-like (image below). Client preferred the version you see in the final art above.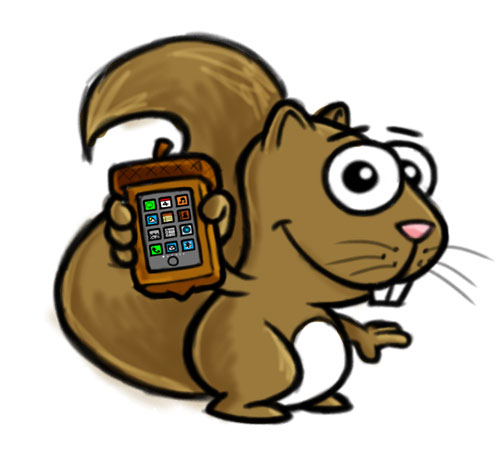 Final vector art illustration created in Adobe Illustrator CS5. Sketch created in Adobe Photoshop CS5 and Wacom Intuos4 graphics tablet.