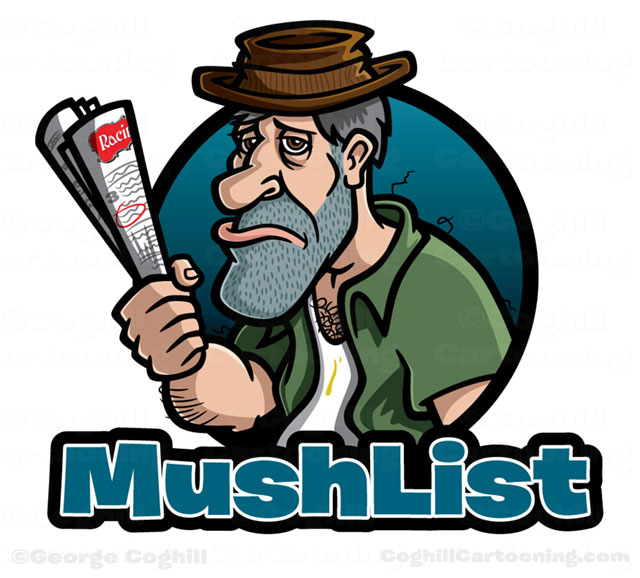 Sad sack gambler cartoon character and logo.
Client was looking for a "mush" character — a guy down on his luck with a gambling addiction. The horse racing track newspaper in hand was required by the client. The porkpie hat seemed a natural fit.
Final vector art illustration created in Adobe Illustrator CS5 with a Wacom Intuos4 graphics tablet.