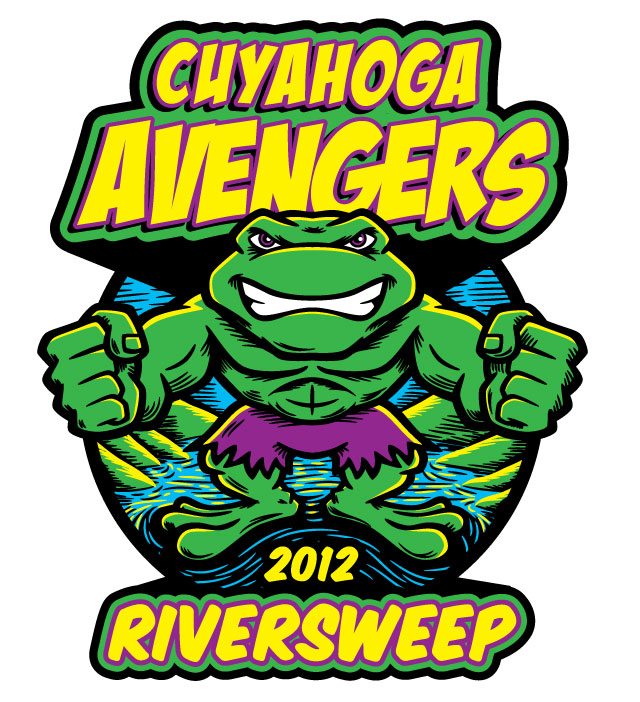 Cartoon frog as The Hulk. T-shirt illustration for the 2012 River Sweep event.
This "Cuyahoga Avengers" artwork was created for the annual River Sweep event sponsored by the Ohio Canal Corridor, a non-profit group with a mission to help maintain the Towpath Trail areas of the Cuyahoga River in Cleveland, Ohio.
The frog is the mascot of the event, and each year we place the frog into a new theme. To coincide with the release of the summer blockbuster film The Avengers (which had scenes filmed in Cleveland), we went with The Hulk since the green was a natural fit.
This design was created with a limited color palette to keep costs down for the t-shirt printing (each color adds to the cost). It's also an interesting challenge to really work the most out of the limited colors you have to work with (including the color of the t-shirt it's printed on).
In addition to the artwork, I also designed the promotional postcards used for advertising the event.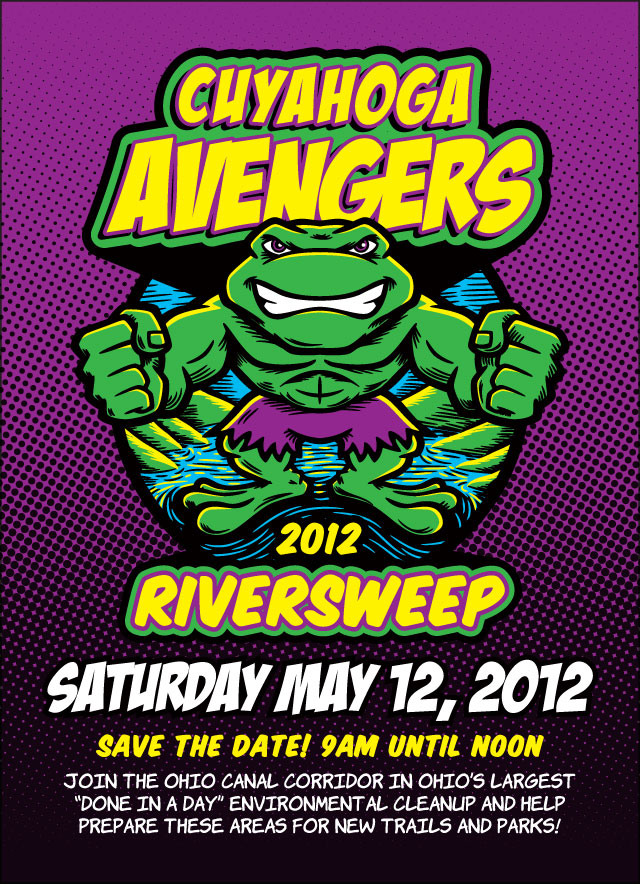 Final t-shirt vector art was created in Adobe Illustrator CS5. Postcard designed in Adobe InDesign CS5.