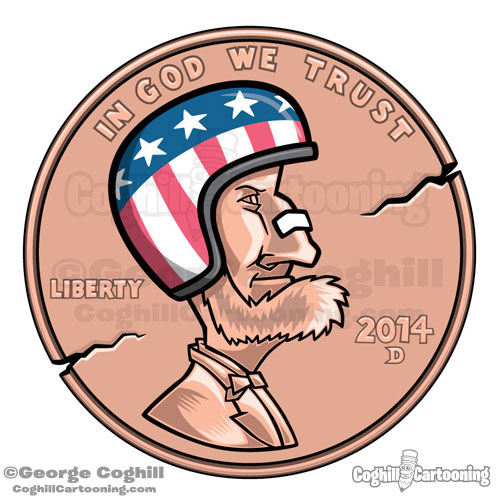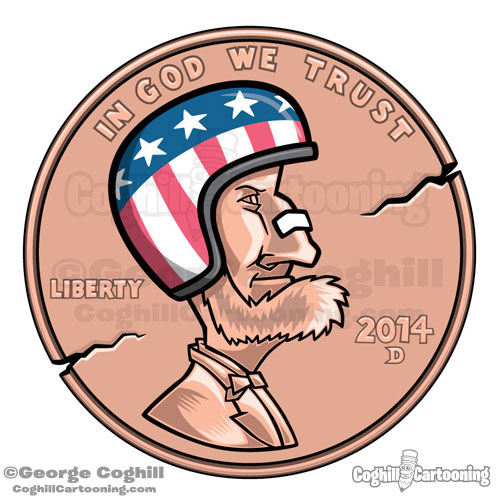 Coin Crash, a fun new app is out (for free) on the iTunes App Store, featuring my cartoon coins artwork.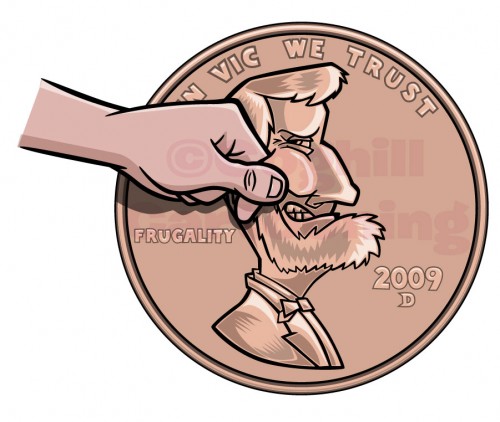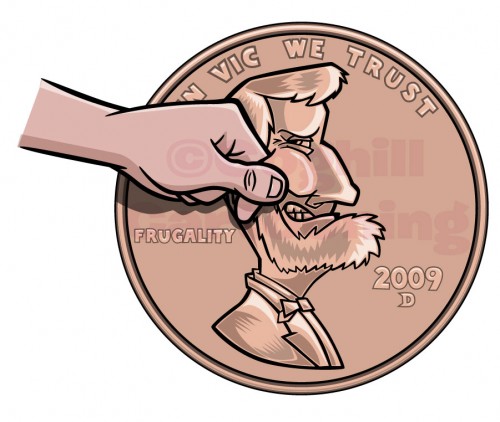 The "Penny Pincher" custom cartoon illustration was created for retailer UncleVic.com is featured in their current video ad, "Don't Tell Everybody!" as part of their "Don't Tell Everybody" Thanksgiving/Black Friday advertising campaign. The artwork will then be featured throughout Uncle Vic's main advertising & promotions after turkey day.
The "Penny Pincher" cartoon coin art was a custom variation on my Lincoln penny cartoon coin illustration.
A couple of small tweaks were also made to the art to brand it for Uncle Vic — note the "In Vic We Trust" slogan across the top and "Frugality" replacing "Liberty" on the left-hand side.
(Clicking the play button will jump to the relevant spot in the video where the artwork is shown)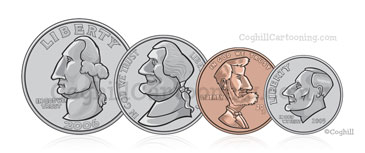 My previous post about those vector cartoon coin illustrations which didn't make the cut over at iStockPhoto has a pleasant update – for some reason, they have been accepted! I put a pretty good amount of time on these, as they were a pet project of mine for years and I have been itching for a reason to get off my lazy butt and create final vector art of these cartoon coins. I'm glad I finally did. Move your mouse on over and check out (and download) these cool cartoon coins (direct links below)! And don't forget to give me some rating feedback (5 stars of course).