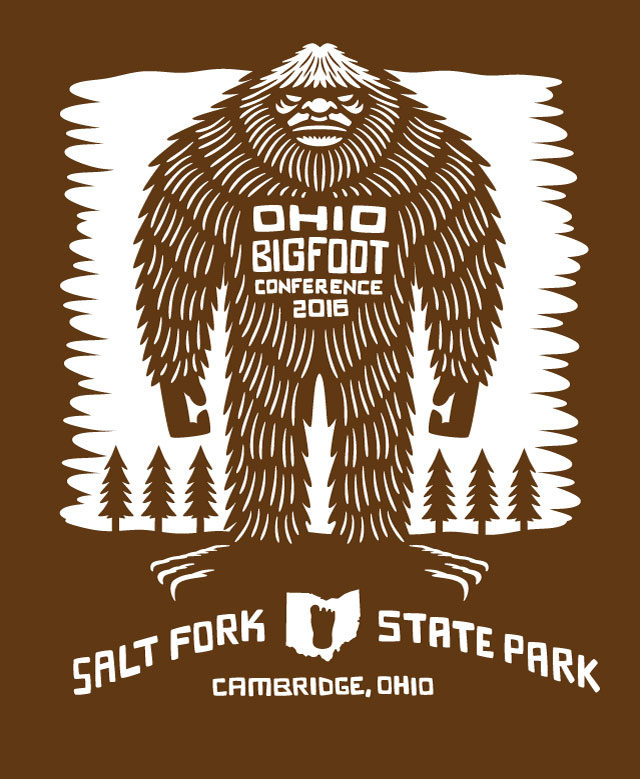 I'm printing up a limited run of these exclusive t-shirts for the 2016 Ohio Bigfoot Conference at Salt Fork State Park in Cambridge, Ohio.
The event takes place on May 14th, 2016 and I will have a vendor table there selling these shirts along with other Bigfoot, Yeti and Sasquatch merchandise (embroidered patches, buttons, pins, stickers, prints, original art and more).
If I happen to have any left after the event, they will be available on my Etsy shop.