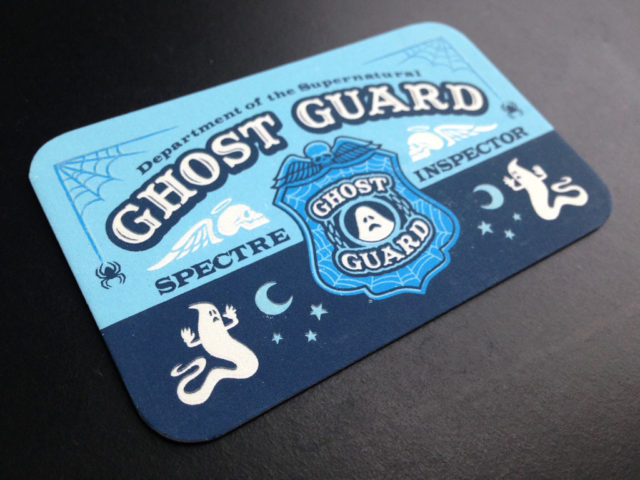 A preview of the membership I.D. cards for the Ghost Guard merchandise set. These were hand screen-printed on premium quality French brand paper, with a duplexed card stock.
There are of course glow-in-the-dark areas all over the front and back. Some apparent, some not so much.
I'm looking forward to getting these out to all the awesome backers of the "Ghost Guard" Kickstarter campaign that made these and all the other Ghost Guard merchandise possible. Be sure to check out the full lineup of Ghost Guard embroidered patches.