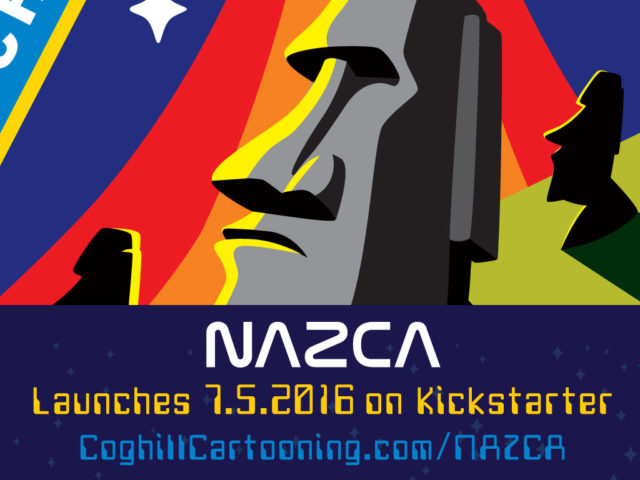 *** The NAZCA Ancient Astronaut Mission Patches are now available for purchase — click here! ***
My newest embroidered patch set, titled "NAZCA", launches on Kickstarter July 5, 2016. This patch set will feature 3 main embroidered patches with an ancient mysteries theme, and the artwork features the enigmatic monuments Stonehenge, the Sphinx and pyramids and the Moai heads of Easter Island.
Bookmark the link http://coghillcartooning.com/NAZCA now and it will be updated to redirect you to the campaign page once it's live. Sign up for my email newsletter and get an early look at the patch artwork, as well as a free NAZCA-themed phone wallpaper download.