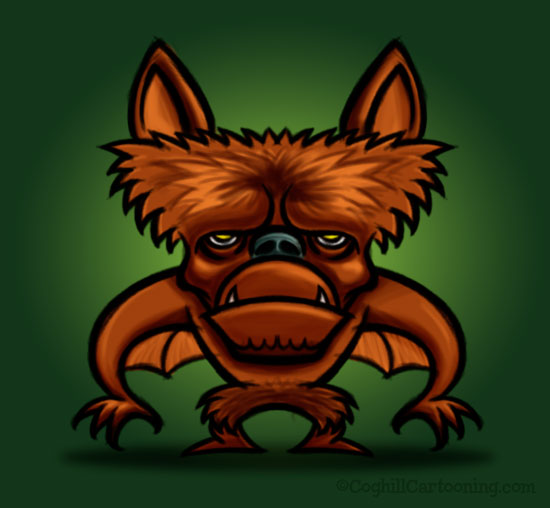 Monkey Bat at Monster Monday
I don't know why he's named "Monkey Bat" either, I just thought after I drew him that he had bat and monkey characteristics, and I guess I wasn't feeling too creative about the name.
This drawing started out as a rough sketch in my sketchbook this time: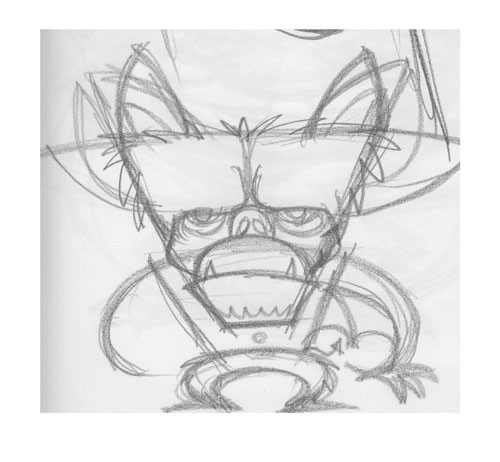 You can see I was playing around with very simple geometric shapes to construct this little guy. Ovals and triangles. I also wasn't sure how to go about the ears, and decided to get to those when I worked on this in Photoshop.
Next step was to clean up one side of the artwork: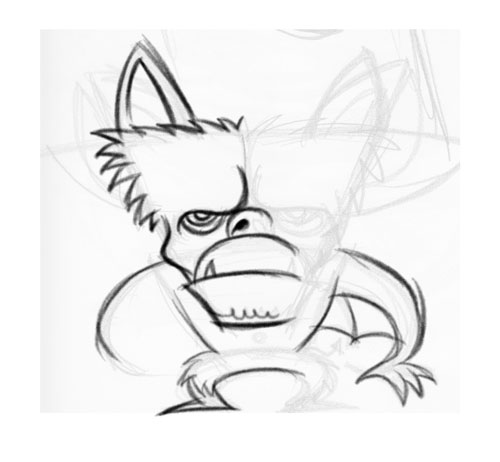 Even though the arm was on one side and the leg and face I drew from was on the other, once I duplicated and flipped the layer it made no difference: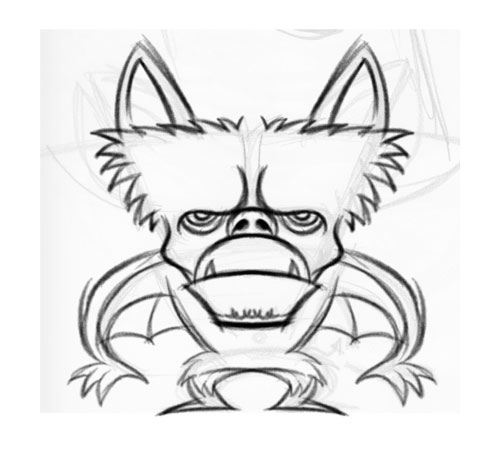 Now he's starting to come together. Next, I reduced the opacity of this layer, and re-drew the linework on a new layer: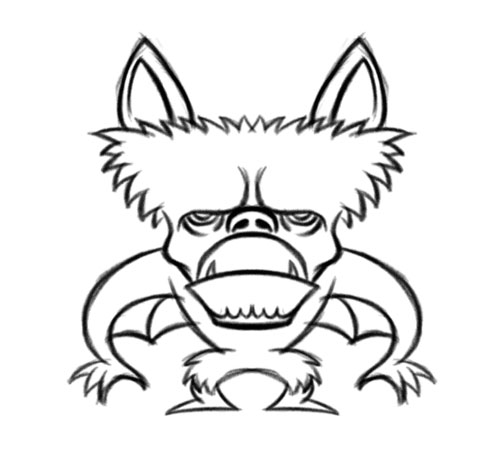 This gives us nice, clean line art to work from. Next step is to clean up this linework, adding line thickness variations and other cleanups: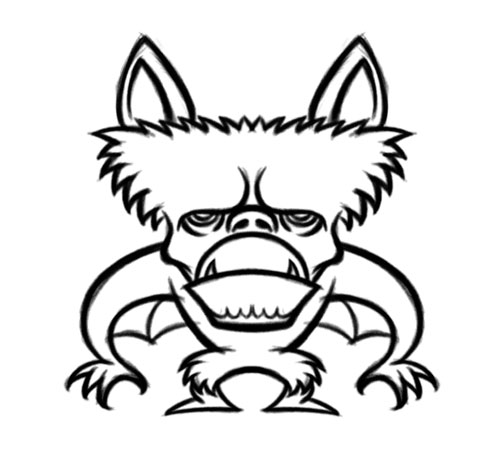 Now the basic line art is completed, and we can move on to color. This line art layer will remain the top-most layer throughout the rest of the process. note that it is on a transparent layer, any white in the background is it's own separate white-filled layer. This allows us to do things with the sketches and line art without having to worry about the white being in-between the lines.
A flat color layer is added below the line art layer: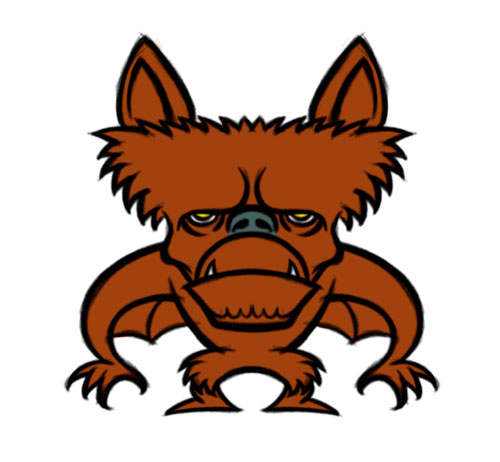 And then a shading layer is added, set to the Multiply blend mode: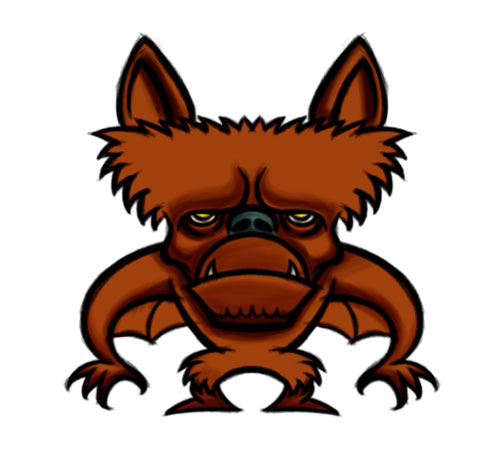 Then, above that, a highlights layer (set to Screen blend mode):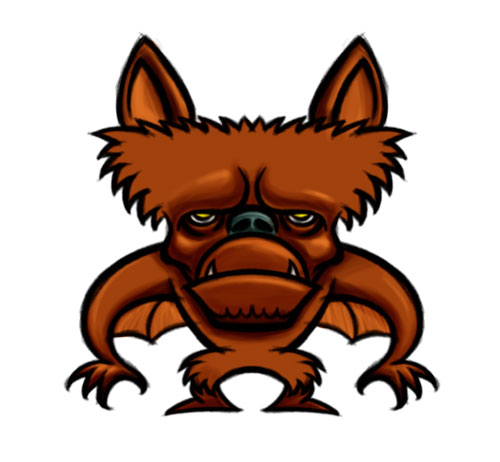 A hair highlights layer is next (actually one layer, duplicated and flipped once again):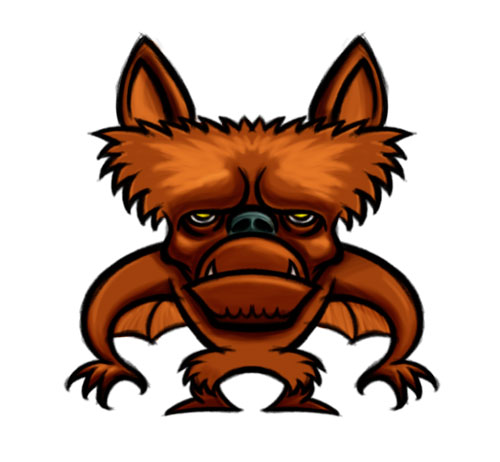 And then a final layer adding some hair details: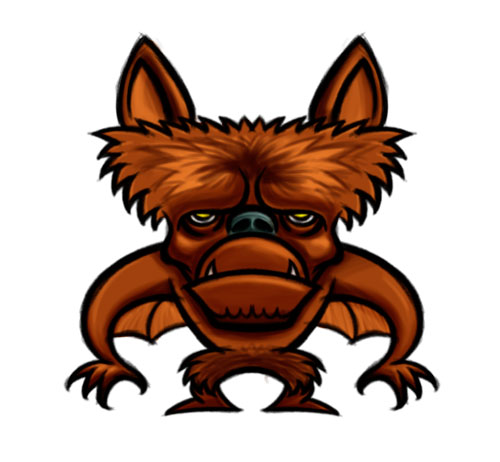 From here I added some flat color and a radial gradient on separate layers to give a simple background, and what you get is the final art seen at the beginning of this post.
If you enjoyed this post, found the Photoshop sketching walkthrough useful, or have any questions regarding the process, please let me know in the Comments section below.