Cartoon drawing of a blue devil/demon I drew up for Monster Monday.
Original sketch drawn in my sketchbook, graphite on paper, then scanned into Photoshop where the sketch cleanup and color was added using a Wacom Intuos3 graphics tablet.
Original sketch was very rough, the scanned sketch was tweaked in Photoshop and then flipped to save time and keep the symmetry. I build up my line work on multiple layers just so I can turn them on and off to compare how the changes look. Once I am pleased with the progress I will merge the newer layer to the master line art layer.
A fill layer for the base color was added, then a shading layer (set to Multiply mode) and a highlights layer (set to Screen mode) were added and the respective elements painted in.
You can see from the rough sketch below how I was working with very definite geometric shapes for the overall structure of the head: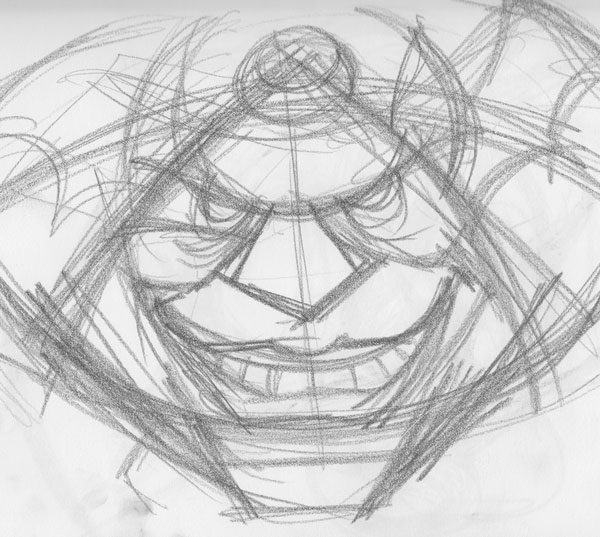 I like to work very rough and loose at this stage to get the ideas out and not get caught up in details. I want there to be a firm framework underlying the drawing, but also energy and movement.