Check out the illustrated Cleveland skyline artwork I created for Cleveland, Ohio traveler & visitor's bureau Positively Cleveland, used here as the "bumpers" in this promo video for Cleveland Indians Snow Days.
The artwork was created a while back as a branding element for Positively Cleveland's marketing efforts. You can see the original illustration below: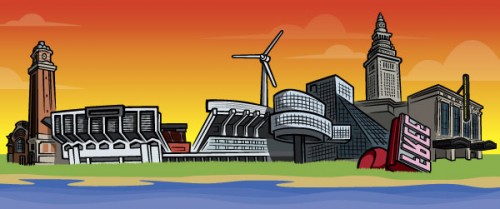 Special thanks to my designer friend @danielcollins for the heads up on this.