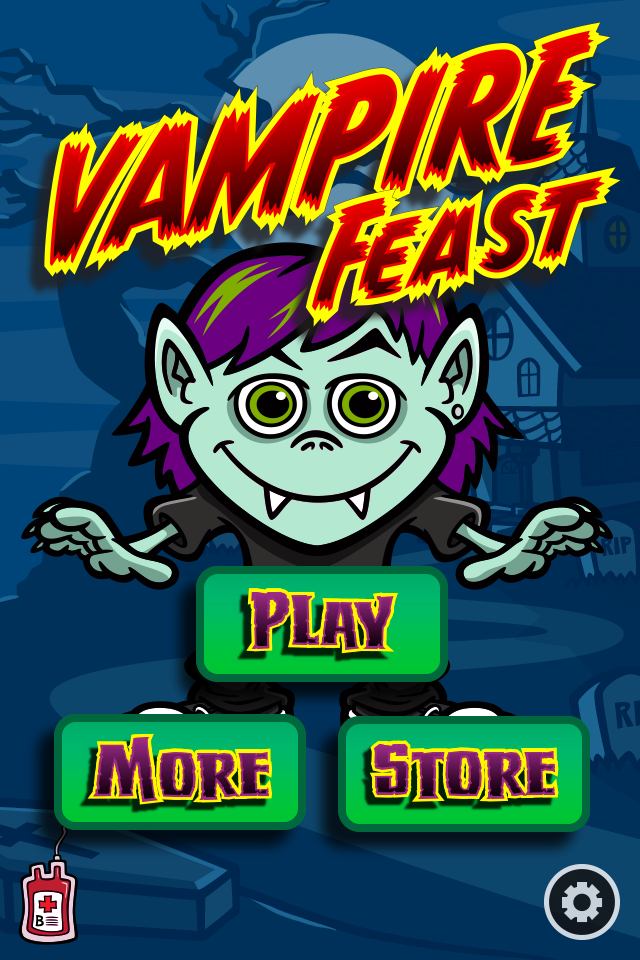 Screenshots from a recent iPhone game/app project I created the cartoon art and design for. The game features a cartoon vampire kid character who needs to collect blood bags while avoiding the usual vampire killers: wooden stakes and garlic.
The game includes power ups, and a store where one can do in-app purchases for upgrades. I created every visual element in the game, from the illustration work to the design and graphics elements. More screenshots of the various screens in the game below.
The project was especially fun for me to work on as I am a huge fan of drawing monsters, creates, haunted houses and other typical scary Halloween stuff.
The game is free on the App Store.