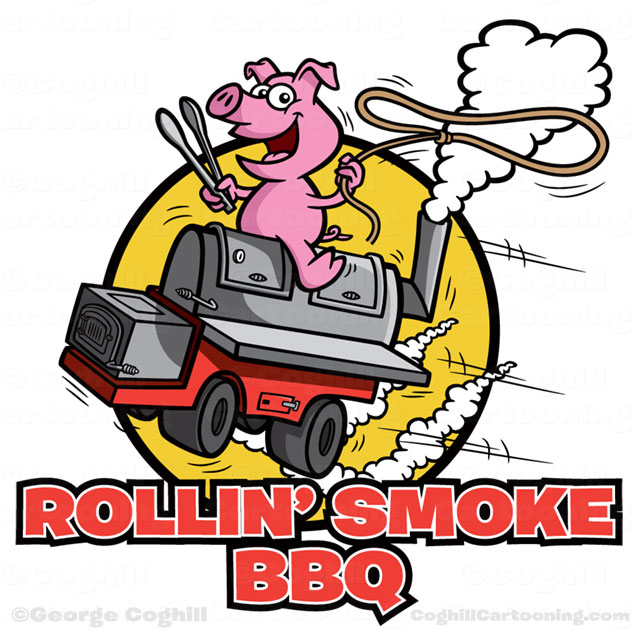 Cartoon logo of a pig riding cowboy-style on a wheeled barbecue smoker/grill styled up like a hot rod. Artwork created for Rollin' Smoke BBQ, a laid-back catering company who wanted a cartoon logo for their business identity to reflect their style and attitude, and promote themselves to catering clients and guests.
The artwork for this illustration didn't change much from the original sketch I supplied to the client. They loved the final logo design.
Final vector art created in Adobe Illustrator CS6 using a Wacom Intuos4 graphics tablet.