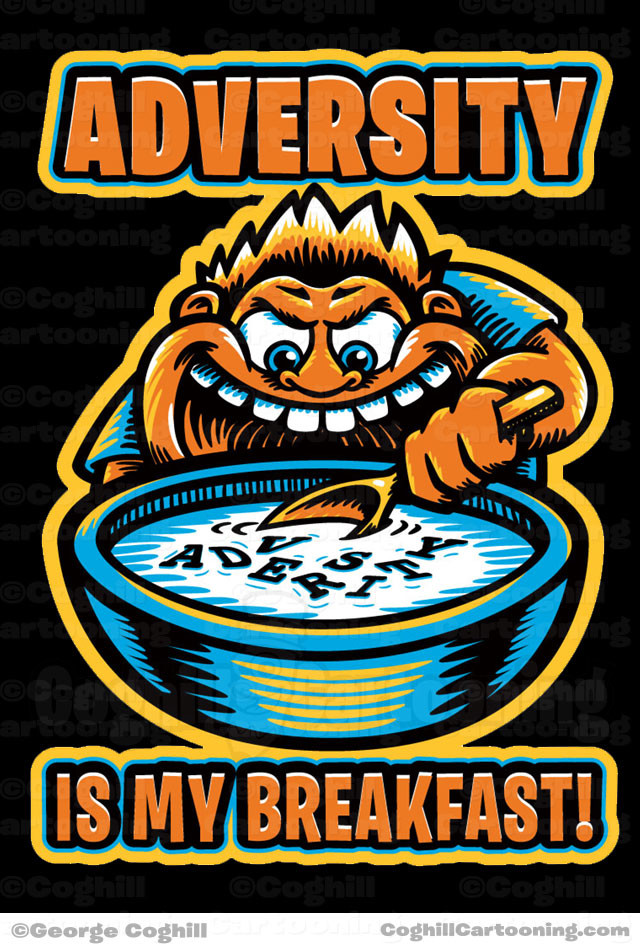 This t-shirt illustration was created for the Cleveland Metropolitan School District for a student campaign they were running. The odd color choices were used as they were the branding colors for the campaign.
This illustration was intended for a black t-shirt, with just 4 colors being used for the printing (blue, yellow, orange and white). 
I tried to make the character very fun, humorous and wild, figuring that something as boring as the campaign needed to have some really cool artwork if the kids were going to want to wear those t-shirts!
See below for a comparison of the sketch the client provided, and the final art: