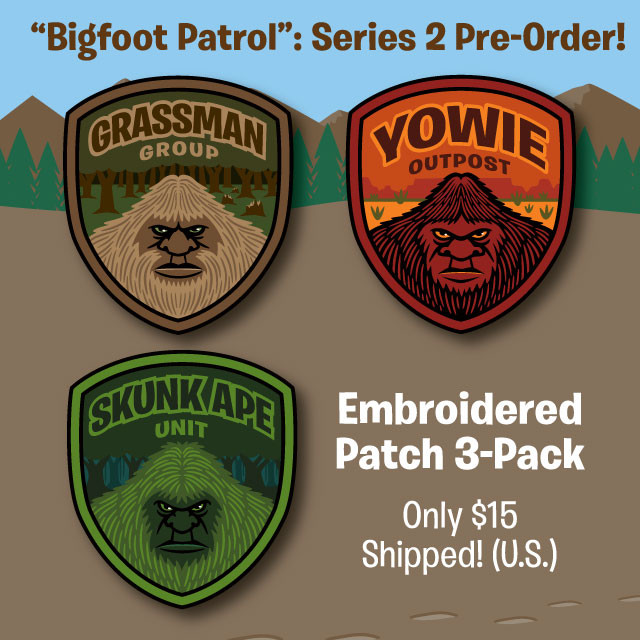 *** Pre-orders no longer being accepted! ***
Now taking pre-orders for the next three patches in the "Bigfoot Patrol" series: Grassman Group, Yowie Outpost and the Skunk Ape Unit!
These will fit in nicely with your Bigfoot Patrol, Yeti Squad and Sasquatch Brigade patches.
The patches are available in standard plastic backing or Velcro hook backing for morale patch and tactical pack use, and other Velcro situations.
The patches are $15 shipped to the U.S. $18 with Velcro backing.
There are also companion silhouette patches available for each cryptid, and you can add them on to your pre-order for another $12.
Prices will go up once the pre-order is over, get in on this low pricing now!