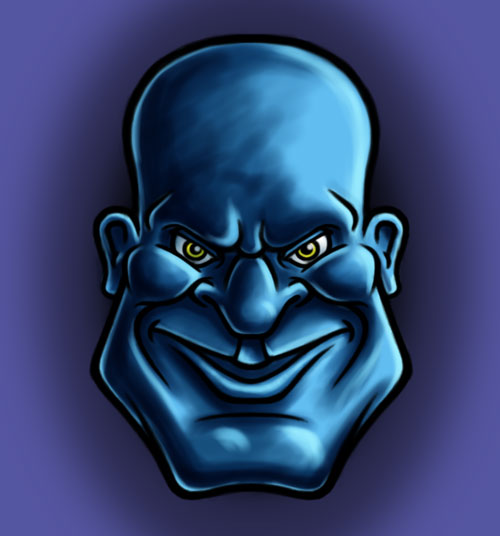 Just  quick post to show the "blue goon" drawing I did for tonight's artcast.
Unfortunately I forgot to hit "Record" for the show, so it was a live event only. Next time!
The "blue goon" character was created in Adobe Photoshop CS4 with a Wacom Intuos4 graphics tablet and some store-brand Sudafed to ease my cold & sinus symptoms.
Below are some progress images of the sketch as well.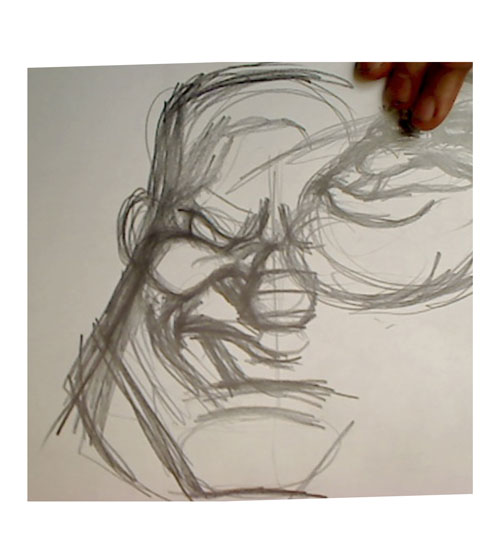 "Scanned" using my webcam and Apple's Photo Booth software since my scanner is on the fritz.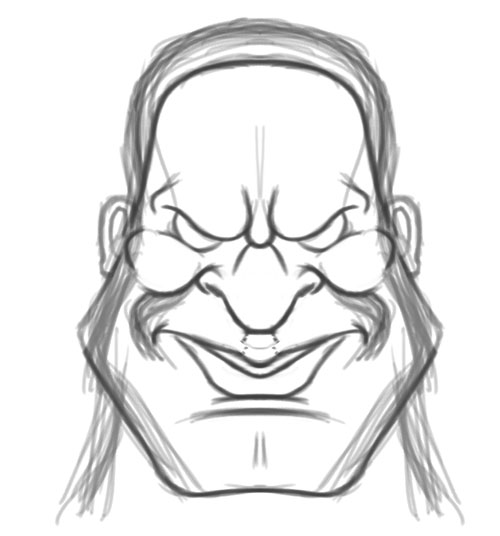 Rough initial cleanup.