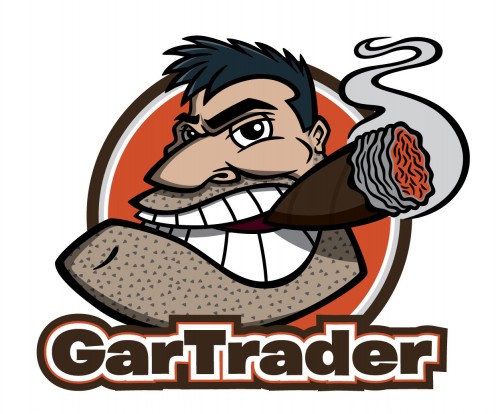 I recently created this cool cigar-smoking thug character & logo for the cigar aficionado store and message board website Gar Trader. The above artwork and design is actually an alternate version I created for the client, the final was required to be much, much smaller to fit into his website, but he also wanted to be able to offer t-shirts and other merchandise so I created this version (which is my personal fave).
I worked up a very rough sketch to get the general look of the character down. The client wanted a bad-ass tough guy character with a big stogie wedged between his teeth, and the image pretty much presented itself to my mind's eye.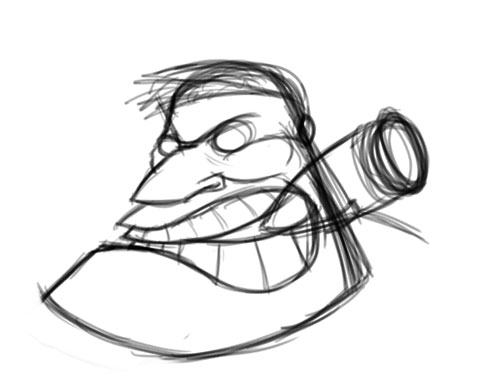 Next step was to clean up and add details to the sketch to send to the client for feedback.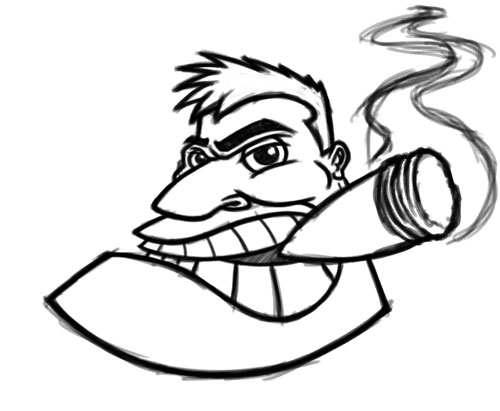 As you can deduce, the client loved the sketch and the character, and approved going to final sketch.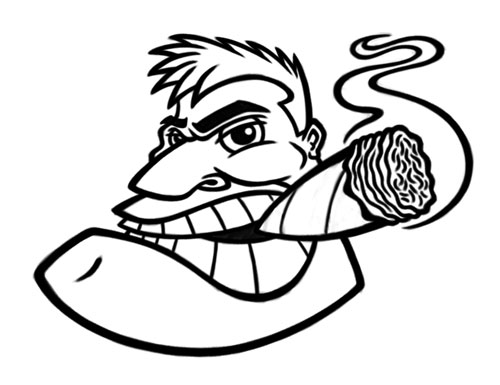 This final sketch was placed into Adobe Illustrator and used as a template to create the final art seen above. Both the client and I were super pleased with the results of the final character and logo.
Check out the Gar Trader artwork on my portfolio site.