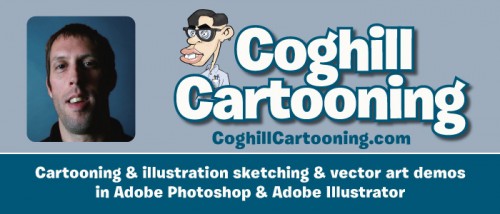 I'll be doing a live drawing "ArtCast" video session this Wednesday February 10th, 2010 at 9 PM EST as part of the ArtCast Network's weekly featured artcast series.
Stop by and see/hear me draw live via your web browser. There's also an integrated chat box so I can read your comments and interact. It's usually a lot of fun, and if you've been to one of my live sessions before you know there will be lots of great software tips for drawing digitally.
I'll be working up a character from sketch to finished digital drawing in Photoshop CS4, using the Wacom Intuos4 graphics tablet. Get some insight into the process of how a cartoon character design is created from start to finish.
It's totally free, and no signup required to watch.