I created this cartoon aviator bird mascot character and the website banner seen above for a recent client. The name of the company & website was "Daily Flock" so we knew the mascot was going to be bird-related. The website offers local New York City bargains, so the idea was that the website scoured the city for shopping deals for you. I suggested an aviator bird, and the client loved the idea.
I started working on sketches for the character next. The sketch shown here is the refined sketch, but as you can see we went with the initial concept pretty much as-is.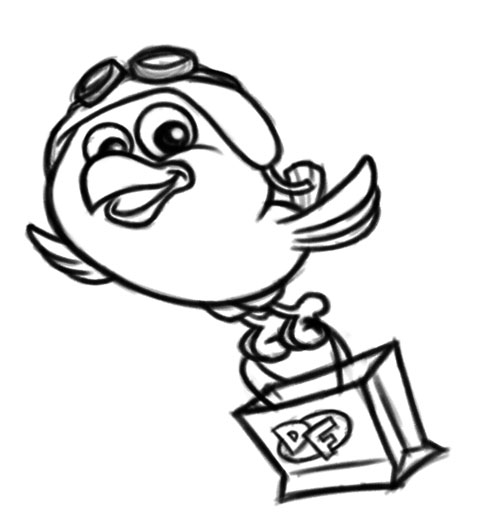 The biggest hurdle was deciding on the color of the bird rather than the character design. I literally sent them a version with every color you could imagine, just so they could narrow it down visually. I had a pretty strong vision in mind of how the web banner was going to look (or at least my initial concept) and it was going to be based on tints & shades of sky blue. This also solved the problem of not having a blue bird, with all the Twitter inferences they wished to avoid.
I sent over a quick grayscale mockup of the general concept for the banner to give them a better idea of what I was envisioning: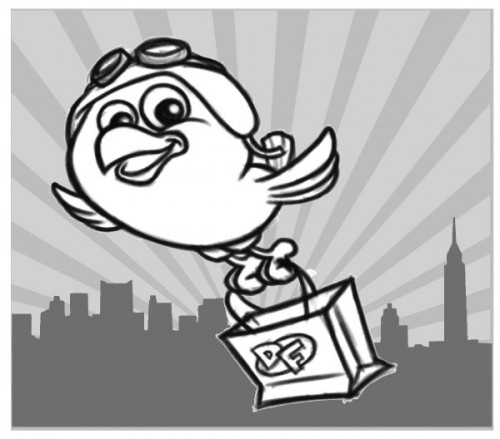 I also sent over a mockup of the logo concept I had in mind. As you can see, the finals are pretty much what you see, although we did work through some other variations as they wanted to compare some other concepts.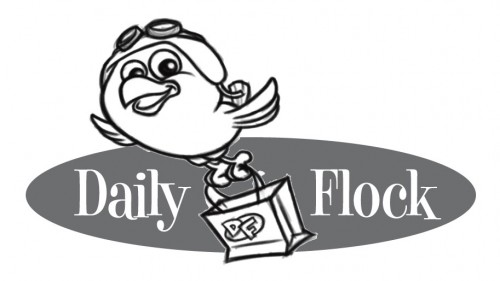 The final full color logo (below) was created in Adobe Illustrator as vector art using the finished sketches as templates.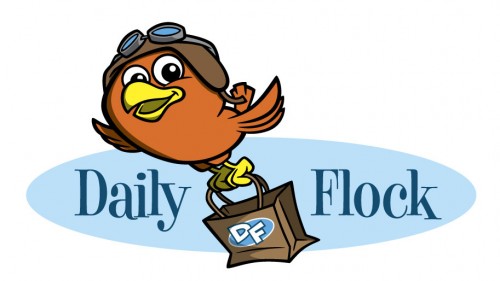 Check out the Daily Flock cartoon bird logo on my portfolio site.