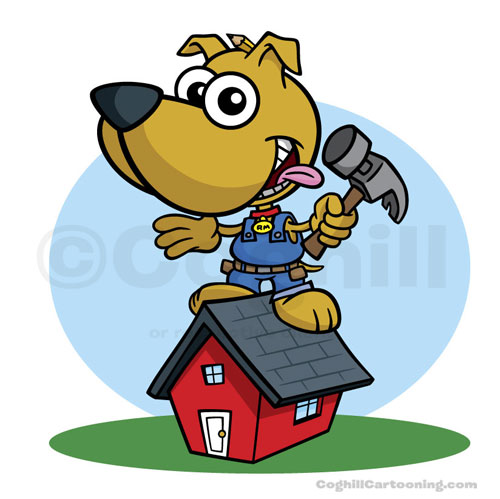 I recently created this cartoon character mascot for a client who is a roofer. He was looking for a fun logo for his roofing business, and I assume he's also a dog lover as he asked for the character to be a dog carpenter.
Below is the final full logo I created: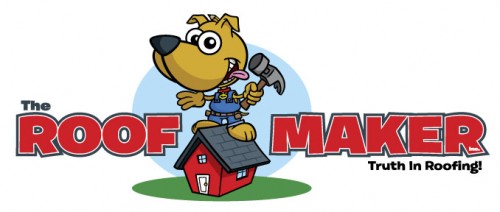 I went through a few rounds of sketches (below), and the bulk of them were mostly tweaks to the second concept sketch: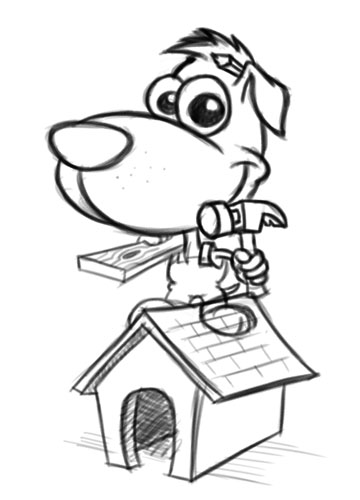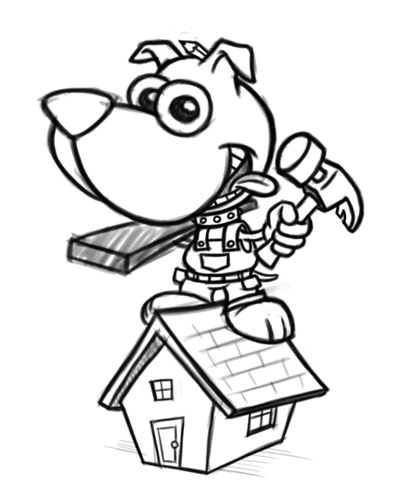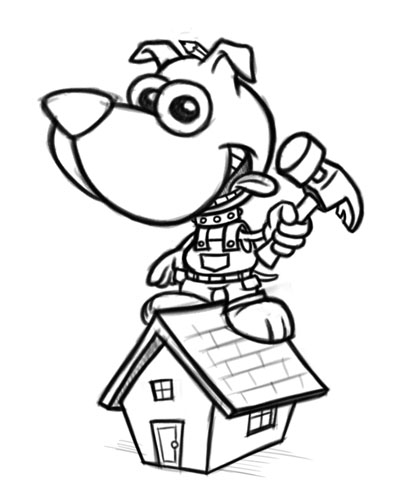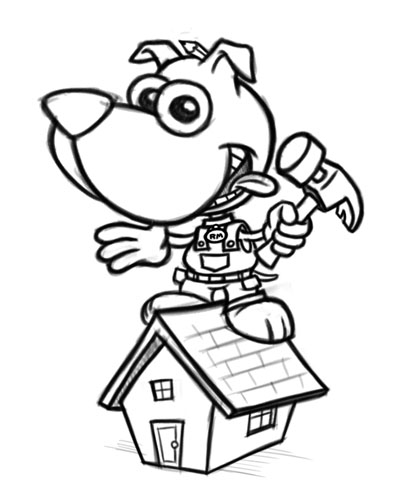 Once the client was pleased with the look of the cartoon character, I worked up a rough color version in Photoshop: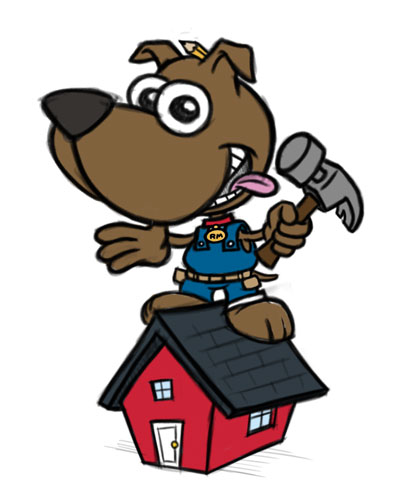 From there the sketch was taken into Adobe Illustrator and completed as full color vector art, and then the text was added (again in Adobe Illustrator) and styled up to make it look sharp. the client was very pleased with the final character artwork and logo.