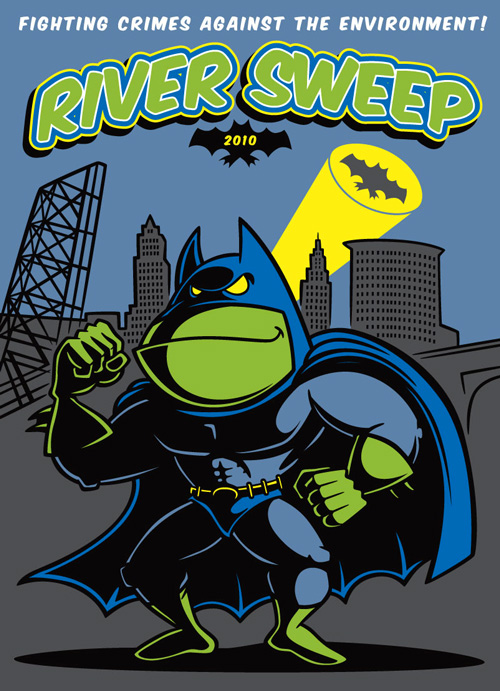 "Batfrog" llustration for the 2010 River Sweep t-shirt.
For the past few years I have been creating the illustrations for the Ohio Canal Corridor's annual Cuyahoga River cleanup River Sweep event.
For past illustrations, the theme was cartoon version of famous paintings with the River Sweep frog mascot. For 2010 they decided to mix things up and go with a Batman-inspired theme, hence "BatFrog".
Initially the concept was to feature BatFrog perched atop one of the awesome Guardians of Transportation of the Lorain-Carnegie Bridge with the Cleveland, Ohio skyline in the background and the BatFrog spotlight in the night sky.
A quick rough sketch proved this to be unworkable as to include all the elements would require BatFrog to be quite small. The client wanted BatFrog big, front and center.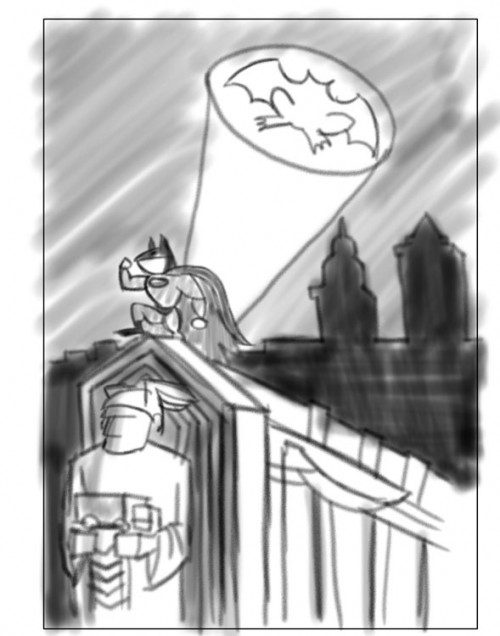 Next I created a revised sketch, which the client immediately approved: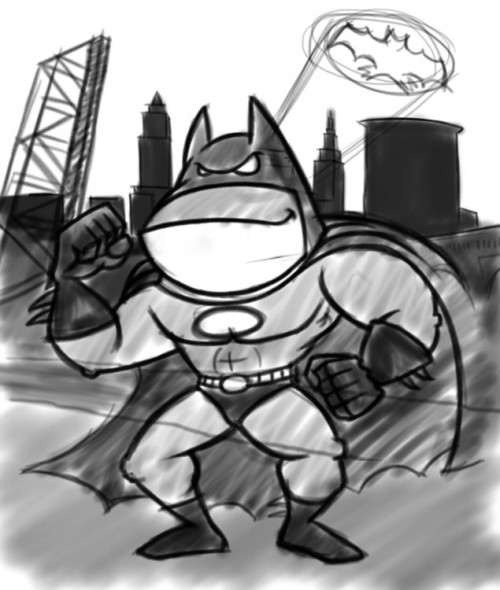 Rough color was added to see how the design worked, and I experimented with some comic book style high-contrast shading. The color palette needed to be limited as this illustration would be screenprinted on t-shirts.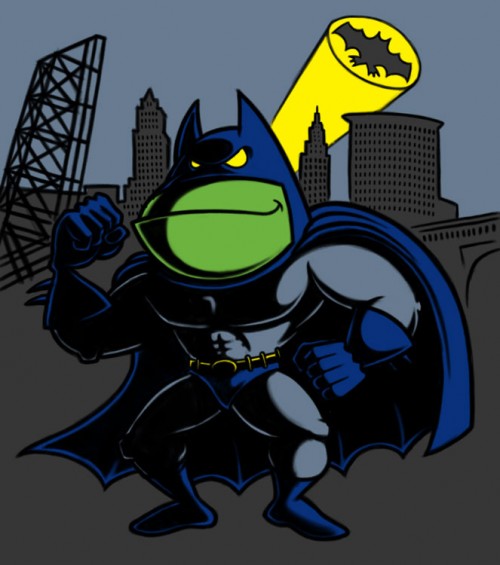 For the sake of completeness, I worked up a version with more green to the outfit, which we all decided didn't work as well. A second green would have added another color to the t-shirt printing, and to keep costs down we needed to stick to 3-5 colors.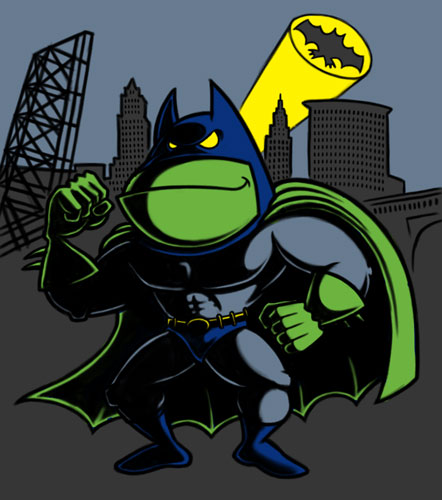 After creating the vector art in Adobe Illustrator, type elements were also added. The final art including the styled text uses only black, gray, yellow, green and blue. The white text tagline at the top of the image here was used for print materials only and a separate version without the tagline was used for the t-shirt printing.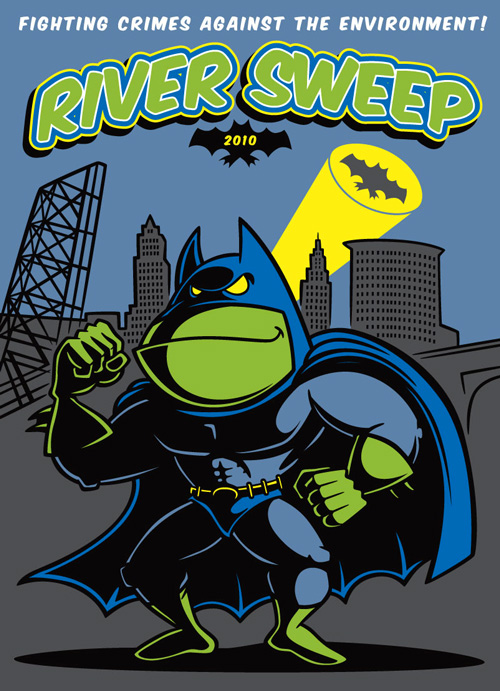 I also created the Statue of Liberty frog-themed design for River Sweep 2009.