These cartoon bride and groom characters were created for a client who wanted "cartoon portraits" of her and her fiancee for their wedding invitations as well as other uses for the big day.
Fun project. The client sent over reference photos of herself and her man to use as a reference. Initially I went a bit too caricature with the characters, as opposed to cartoon characters.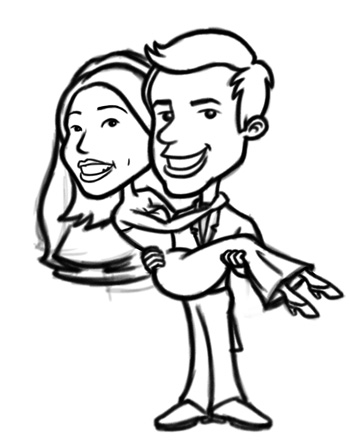 The revised sketch pretty much nailed what the client had in mind: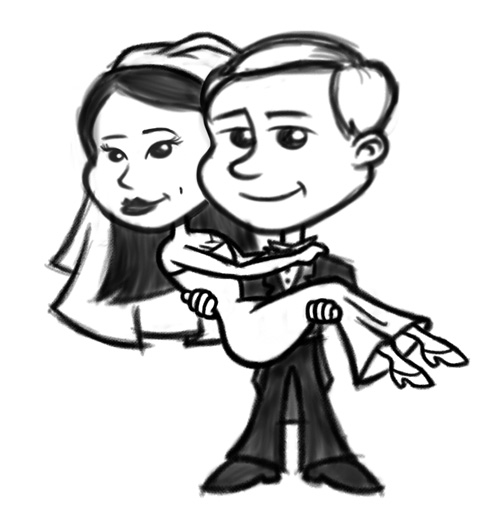 From this sketch I worked up a clean final sketch, which was used as a template to create the final color vector art in Adobe Illustrator CS5.
Client was super happy and loved the final illustration.