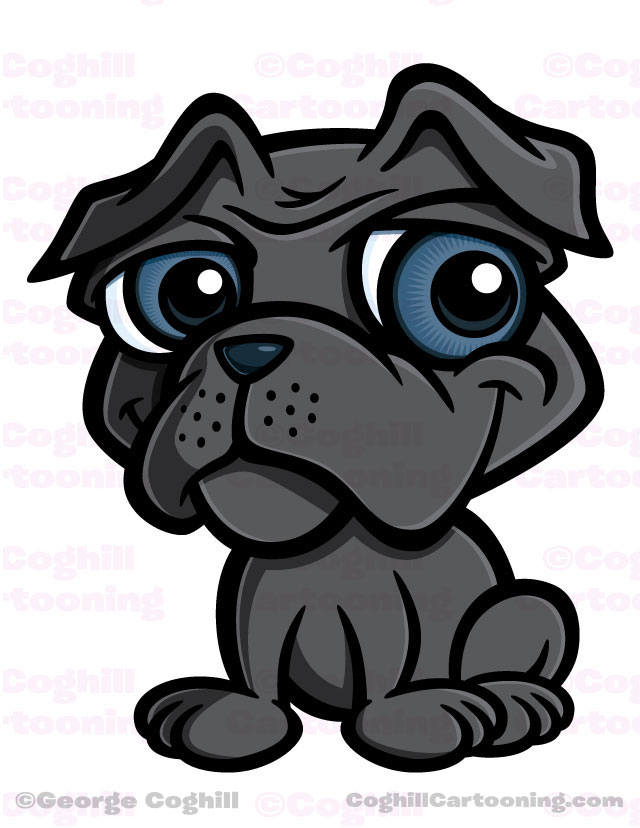 This pug puppy dog cartoon character mascot was created for a client starting up a new line of merchandise featuring — you guessed it — pug dogs. The client had seen some of the other dog cartoon characters I had created in the past and felt I was the perfect artist for the project.
As with any project, after some initial questions and discussion via email and phone, I got to work on the initial sketches. Except in this case, it was initial sketch, as the client loved the first version as-is.
Being the perfectionist I am, I wasn't 100% happy that the dog was pug-like enough and worked on an alternate version. The client still preferred the original so I ran with that.
The version you see here in the post is not the final version sent to the client; they chose a different color scheme without any shading or highlights, which I did not prefer so I am showcasing the version I like best.