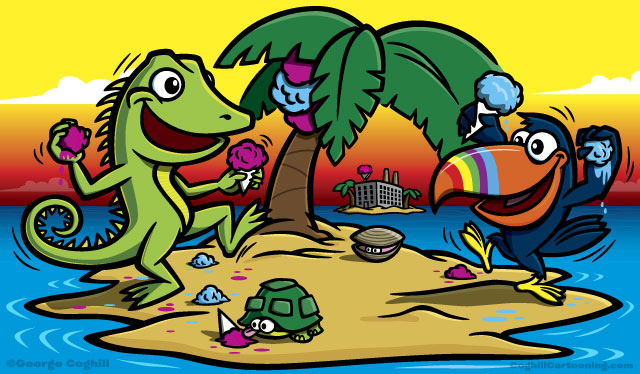 This cartoon illustration of a toucan and iguana having a colorful snowball fight was commissioned by a sno-cone ice cream truck business.
Why an iguana and toucan? I asked the same thing. The client wanted to go against the expected, and instead do a desert island theme with a tropical feel.
The other side was created as a variation on the main image: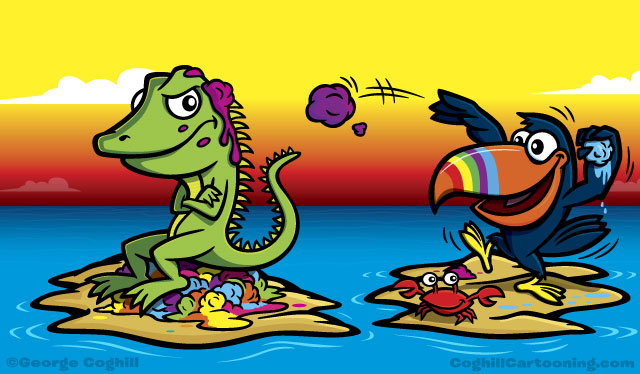 Both images were created as 100% vector art, and I prepped the files so the truck wrap print service could easily manipulate the elements in the illustration to fit the unique dimensions of the specific truck.
I've yet to see the final finished truck, but will update this post once I have photos.