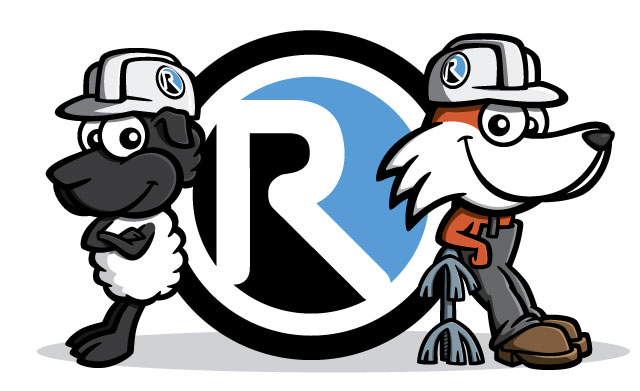 Fox, sheep and pig cartoon characters developed for industrial pipe cleaning company Reinhart Hydrocleaning.
Reinhart Hydrocleaning contacted me to create cartoon characters for them to help explain the advantage of their service and tools to potential clients in a fun and visual manner.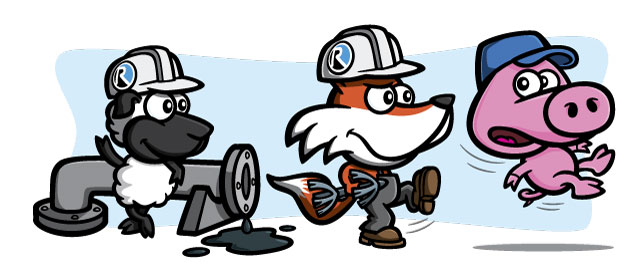 A "pig" is a nickname for the cheap, polyurethane tool used in pipe cleaning — which doesn't work as well as the mechanical tools created by Reinhart Hydrocleaning. The company joked that they were the "black sheep" in the pipe cleaning business, and also wanted to play on the phonetics of their family name (Reinhardt sounds similar to "renard" in French which means "fox").
Vector art created in Adobe Illustrator CS5 using a Wacom Intuos4 graphics tablet.