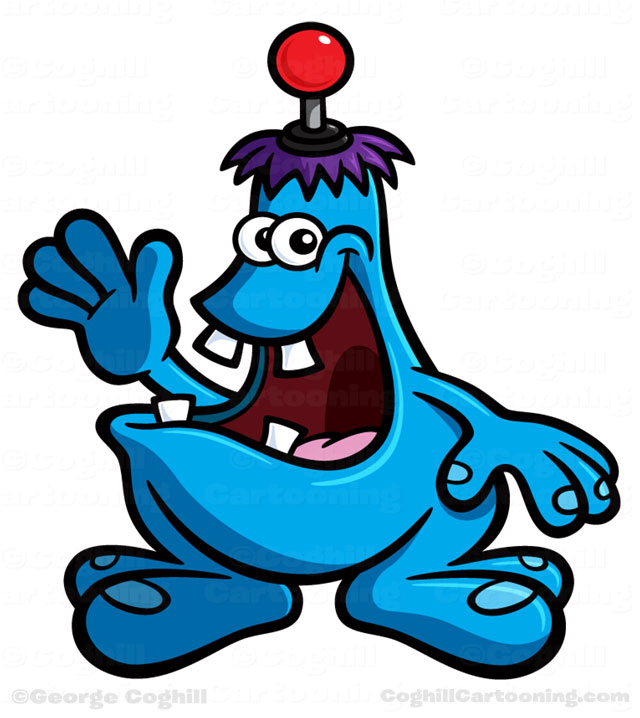 This cartoon monster/creature character design was created as a mascot for online gaming website Zuhu.com. I  love drawing monster characters because I get to flex my creativity and develop a unique character from scratch. The bulk of my client projects usually involve a cartoon version of some type of existing human or animal.
The initial sketch for this guy was a front view of the character but both the client and I agreed the 3/4 view pose was what we wanted for the final.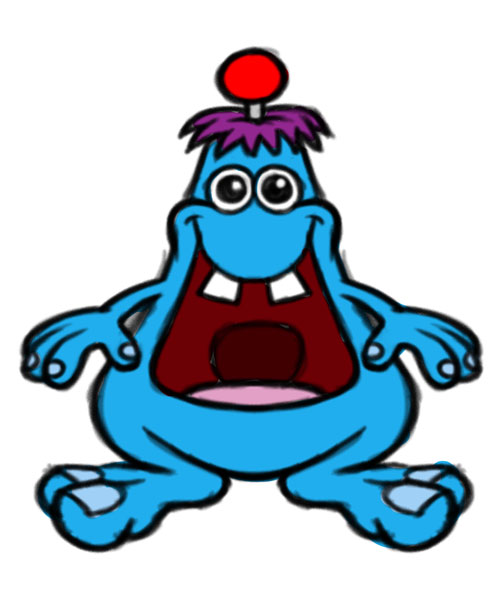 I also created some alternate designs before we settled on this version of the monster/creature character. Here are two different color schemes. The client loved the classic arcade joystick on the top of his head from these, so we included it in the final design.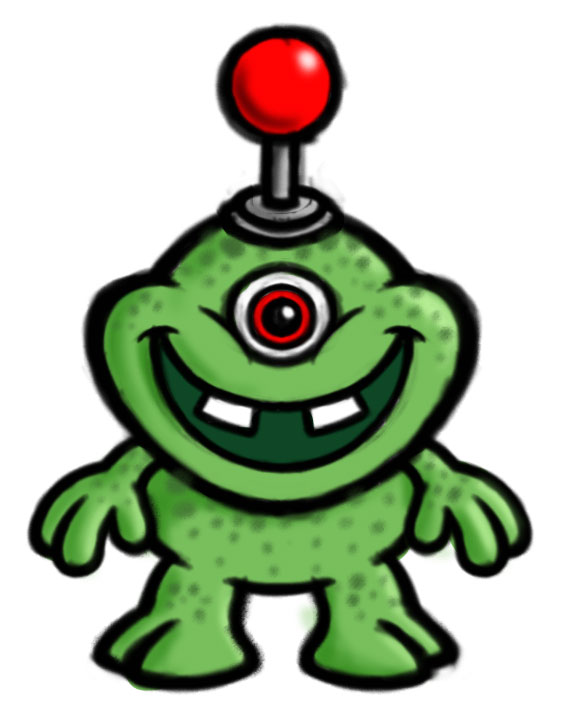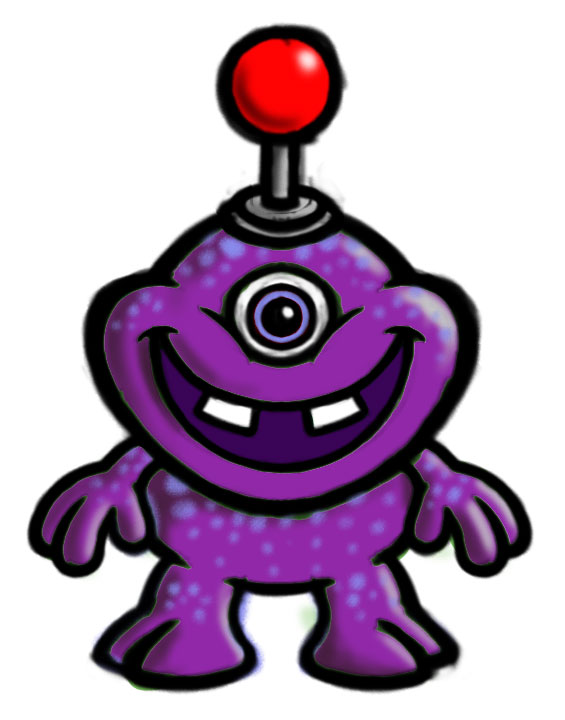 The final character was created as vector art in Adobe Illustrator CS6. The Color sketches were created in Adobe Photoshop CS6 using a Wacom Intuos4 graphics tablet.