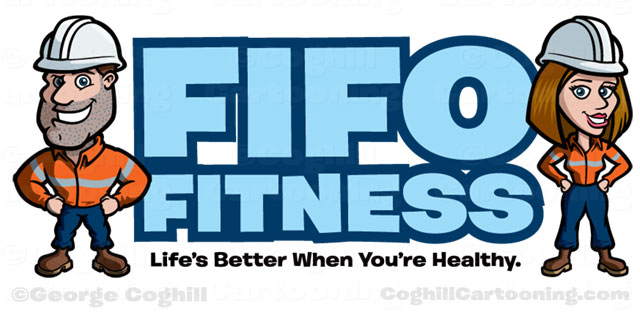 The cartoon logo featuring a man and woman construction worker cartoon character was created for Australian fitness consultants FIFO Fitness. "FIFO" stands for "fly-in fly-out", and these exercise gurus fly in (and fly out) to remote locations like ocean-based oil rigs, where they do their thing for the workers on-site. I learn about so many interesting business through my client work, things like this that I had no idea was in existence.
Alternate logo designs as well as color schemes for the uniform were created as well, like this concept art below: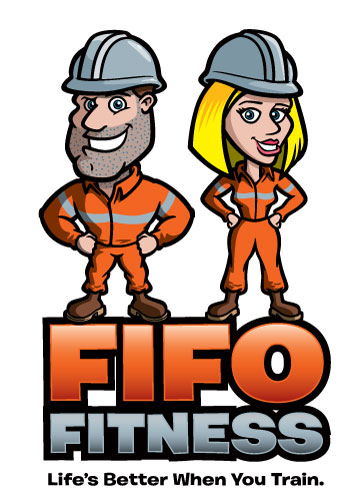 Final vector art was created in Adobe Illustrator CS6 using a Wacom Intuos4 graphics tablet.