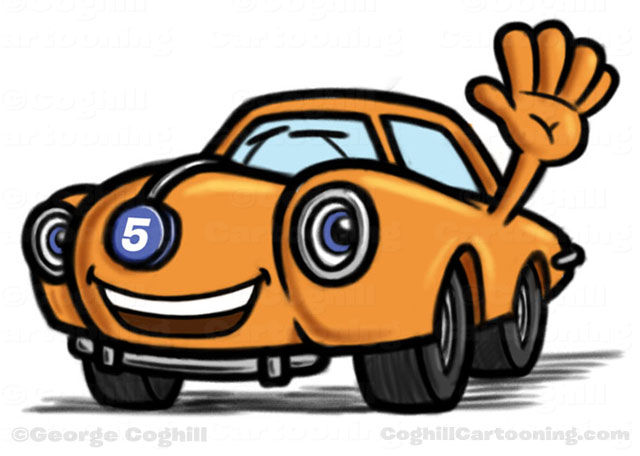 The car/automobile cartoon character sketch was created for a client project as a mascot character for a local car wash rebranding campaign. I worked with the marketing firm who was handling the project.
Due to the nature of these types of projects, sometimes the artwork I create is not what gets used for the final. In this case, an illustration similar to this was used, based off of my design, but they decided to not use my actual artwork for the final car character. In fact, they created the vector art themselves and looks lvery little like something I would have created.
However, I liked this car character sketch and thought I would share the version I liked best. It definitely was inspired by the Volkswagen Karmann Ghia although I didn't use any photos to reference it. A former business partner had one and let me drive it around in the summers, fun little car!
Artwork created in Adobe Photoshop CS6 using a Wacom Intuos4 graphics tablet.