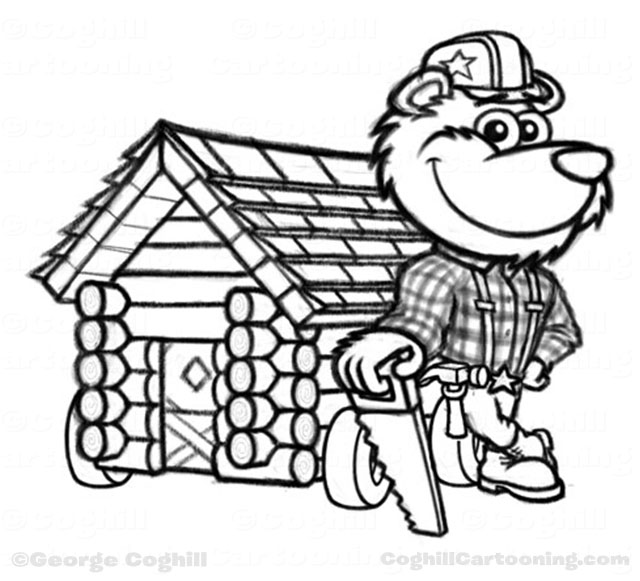 Sketch for a lumber jack bear cartoon character with a cartoon log cabin. Client wanted to emphasize that they built log cabins, so the bear was given the requisite flannel shirt, hand saw, toolbelt with hammer and construction helmet.
Be sure to check out the final log cabin lumberjack bear logo.
Artwork created in Adobe Photoshop CS6 using a Wacom Intuos4 graphics tablet.