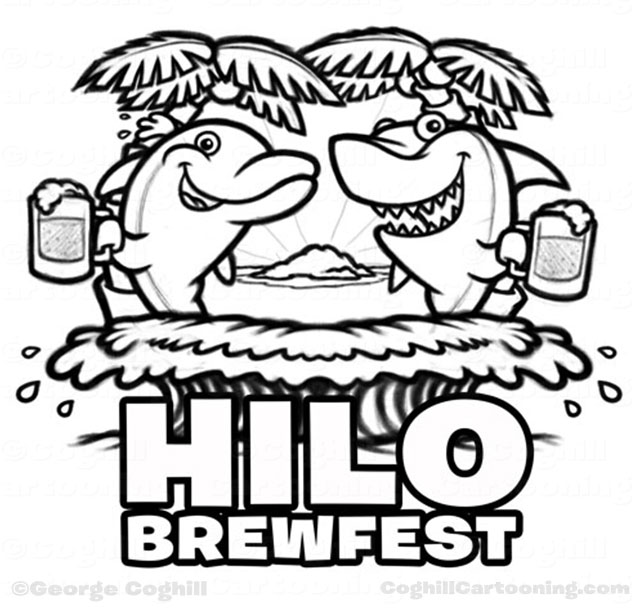 Sketch for a logo project featuring a cartoon shark and dolphin holding mugs of beer, with a tropical island setting in the background. The event is being held in Hawaii. A crashing wave and palm trees framing the design complete the illustration.
Approved by the client and working on the vector art.
Artwork created in Adobe Photoshop CS6 using a Wacom Intuos4 graphics tablet.