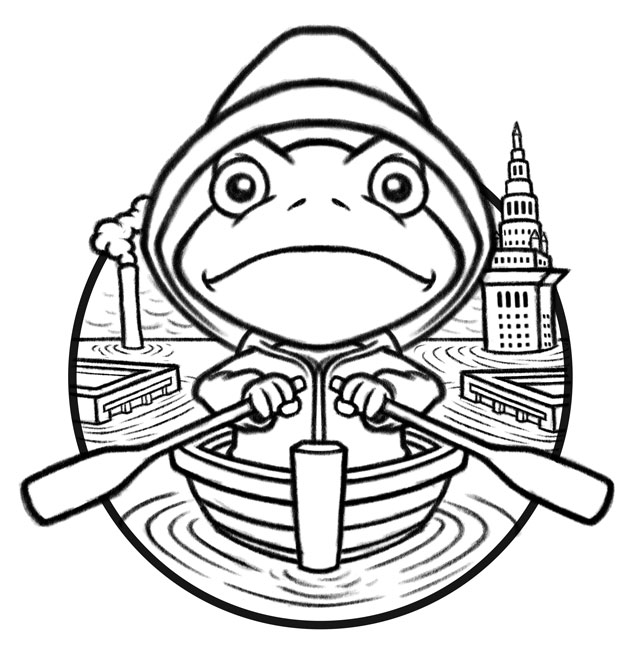 Final sketch for the 2013 frog-themed t-shirt design for the Ohio Canal Corridor's annual Cuyahoga River cleanup volunteer initiative, River Sweep.
This year's theme is based on the 100th anniversary of the Great Flood of 1913 which overwhelmed Cleveland, Ohio as well as any area of Ohio near the Cuyahoga River — or any river in Ohio and 14 other states for that matter. I'd never heard of this prior to Tim over at Ohio Canal Corridor informing me of this year's theme. The Terminal Tower wasn't yet built at the time of the flood, but we had to add it.
The text and color will be added at the next stage, once I create the final vector art in Adobe Illustrator. These designs are a fun challenge as silkscreen printing for t-shirts requires one to use a limited color palette. I feel like I've gotten better over the years with these. I was especially pleased with the Buddha Frog illustration for the 2011 River Sweep. I'm aiming for a similar approach when I color this year's t-shirt artwork.
Artwork created in Adobe Photoshop CS6 using a Wacom Intuos4 graphics tablet.