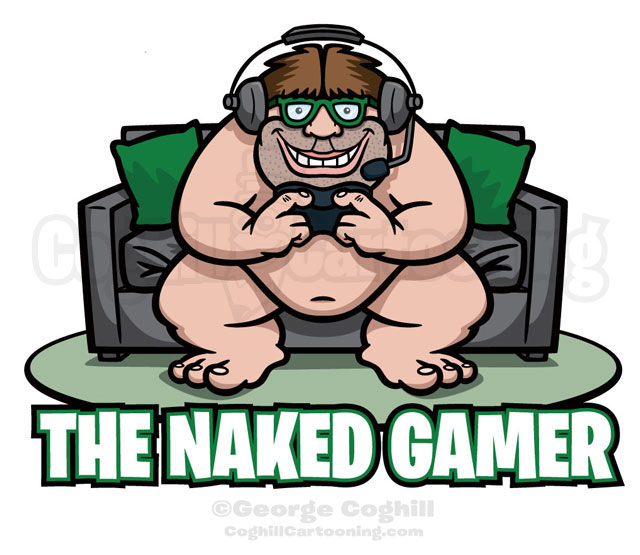 Yeah, this post is not what you visitors from Google search were expecting. Thanks for visiting though!
The Naked Gamer cartoon logo features an overweight and discretely nude dude gaming on the couch, wearing nothing but his headset, controller firmly in hand. I never di get a clear answer from the client exactly where this concept originated, and to be honest I think I preferred it that way…
The client gave me some pretty obvious specs, which are reflected in the logo: gamer guy on couch, no clothes, belly overhang making the artwork G-rated.
Most of the initial sketch I created was retained for the final.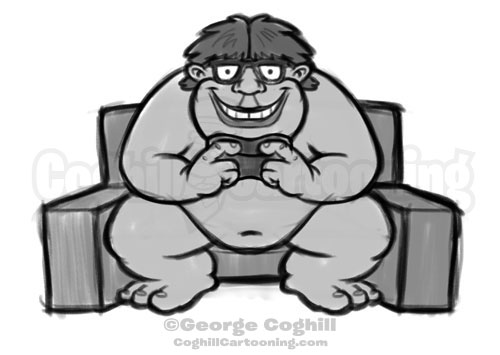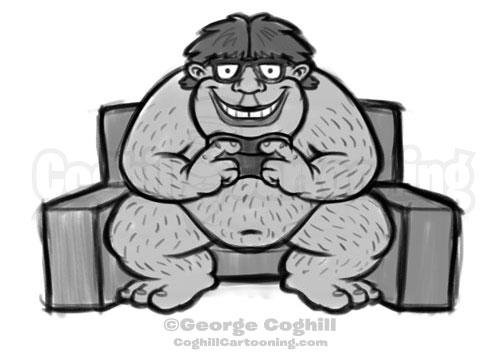 We did explore a variety of approaches for the gamer character, but ended up back with the original. Sometimes you just need to explore options to make sure.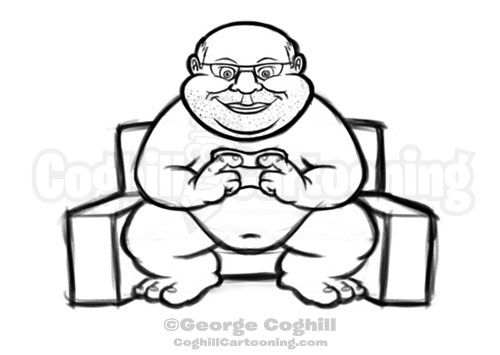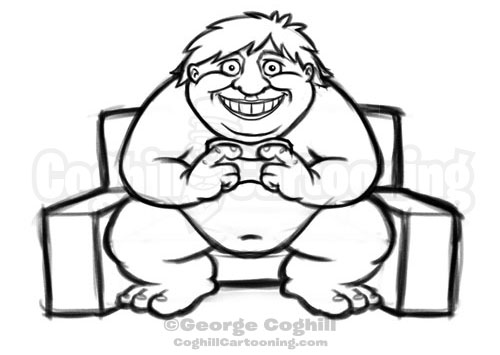 The client also wanted to get a general feel for how the character would look standing up, for potential future poses.