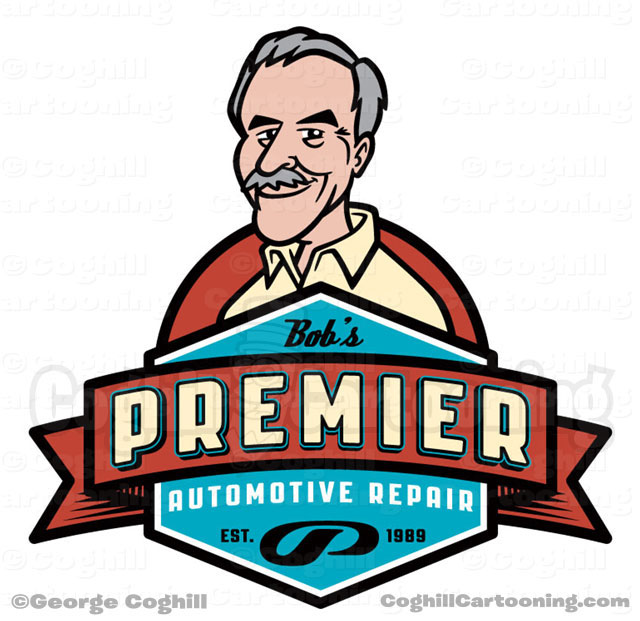 This retro/vintage cartoon logo was created for an automotive repair company looking to develop a new brand identity, but also retain some callbacks to the former owner — he's the handsome fella featured in this logo illustration.
I felt as if the theme of celebrating the previous owner was calling out for a vintage/retro design, and the client loved the idea. After some rough sketches, we narrowed down the design to what become the final pretty quickly.
The color scheme we went with for the final was one of a few I presented to the client, the others being a bit more narrow in the palette as you can see below.

This vintage/retro look definitely leans a bit more towards the design end of the spectrum, similar to the Oakbrook Brewing Company vintage/retro logo I created around the same time.