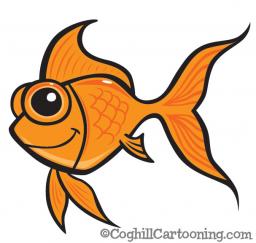 Fairly recently I worked up this cartoon goldfish for an illustration project of a cartoon style aquarium. This was part of a recent round of cartoon illustration work for a client doing some re-branding of their aquarium water treatment/cleaner/additive Algone. The cartoon fish tank illustration was used to update a product instruction sheet.
Other recent work for Algone included a super-hero style mascot cartoon character (a water drop!), along with a band of baddies (algae, cloudy water and nitrates). The super-hero mascot was included on a packaging redesign, which the client loved, but his suppliers had reservations about. We redesigned the packaging with a less cartoonish look to it. I just got the final printed samples in the mail this weekend, they came out great!
In the near future, I'll be posting the other characters & designs developed for this client in upcoming posts as well as additions to my main portfolio website.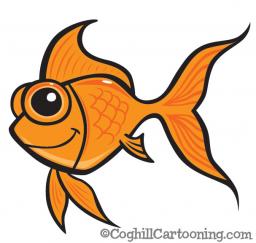 Check out the goldfish cartoon character on the portfolio.