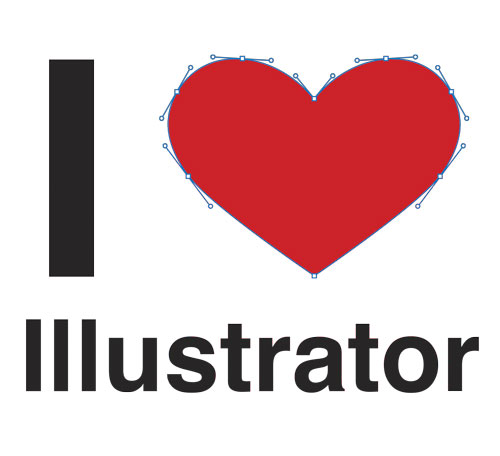 Vector artists and Adobe Illustrator users – rejoice! You no longer have to toil away in obscurity. Let the world know where your heart lies.
This t-shirt will get a knowing wink from those in-the-know. If you look closely, you'll notice the heart is in fact created as a vector object, complete with points and handles. Or perhaps these are "love" handles?
People may go on and on about the (former) Macromedia Freehand, or their own open-source or alternative vector application, but you know what vector software you love the most.
I know, I know. Not everyone is ga-ga over Illustrator. Well, no need to fret — the "I Heart Vectors" t-shirt design is available as well. Regardless of your allegiances, I think we can all agree it's "Points, Not Pixels".