A quick heads up to let you guys know that the "Character Design Sketching Approaches" post I put together for the awesome new Creative Sessions blog by the Envato team is up for your viewing pleasure.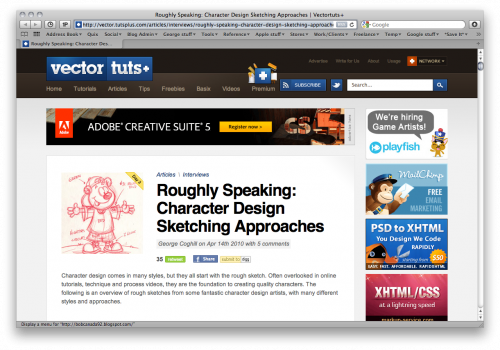 The first Creative Session focuses on Character Design, and VectorTuts editor Sean Hodge approached me to author a post. Instead of a walkthrough, I thought it would be great to scratch one of my favorite itches: seeing other artist's sketch process from rough to final.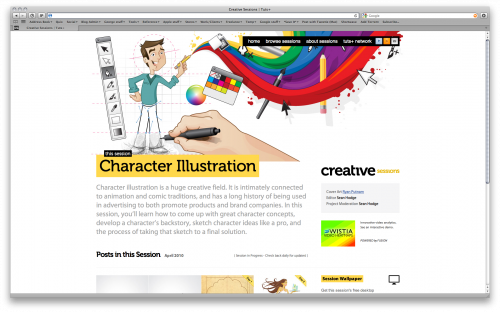 The post features sketch and final comparisons by great character design artists:
Super-special thanks to all the artists who graciously offered their time and their artwork for the post, it was great to get all you talented folks in one place and showcase your sketches.
And of course thanks to Sean Hodge, VectorTuts and the Envato team for asking me to participate.