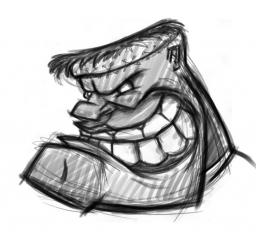 Recently sketched up some cartoon Frankenstein drawings for a current project.
Client wanted more forehead on these but I thought they came out pretty cool for what they were. I have to agree they don't have the classic Frankenstein look to them, but I was kinda going for something different anyways.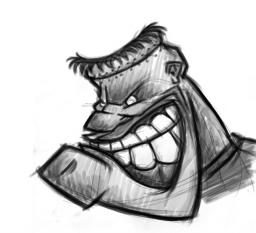 The new sketches are coming along, but I need to break out of the mindset I have for these which currently is focused on this approach. Need to mentally cleanse the ol' 'palette'.
Worked these up on paper then scanned into Photoshop to refine.
The final art will be going on a '71 Barracuda for a custom hot rod design – very cool! Will be posting back with more as we get closer to the final.