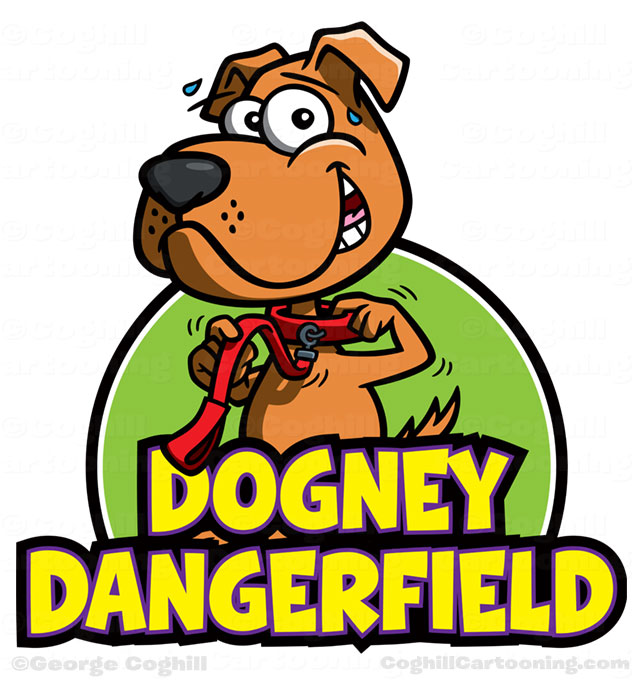 Cartoon logo artwork created for dog-walking, adventure-hike, pet-sitting, pooper-scooper service Dogney Dangerfield. featuring of course a dog in the classic Rodney Dangerfield pose of my with his finger in the shirt collar, only with his finger in a dog collar and holding the leash as the tie.
I have to give credit where credit is due: the client Michelle called the pose, and even went so far as to send a photo of her in the pose to make sure I got the right idea. I'll save her any notoriety by not posting the photo here!
Michelle loved the final artwork, as did I. The color scheme came out exceptionally well I think. We went over a few different options before setting on this one as the final.