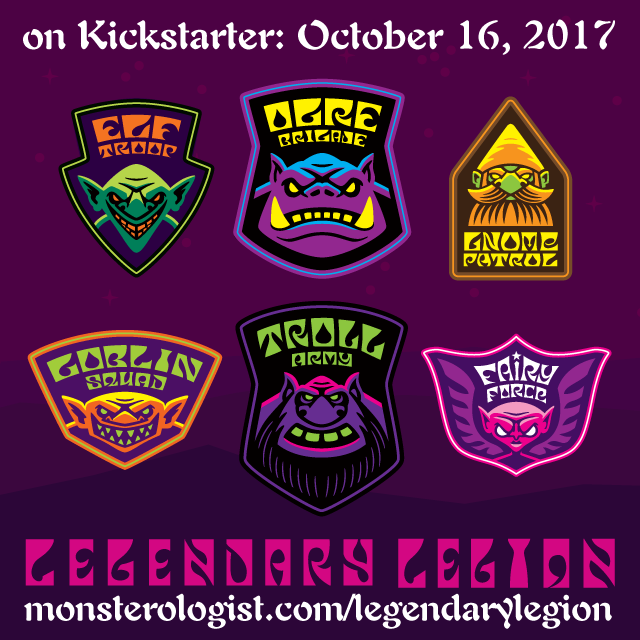 My new embroidered patch set, "Legendary Legion", feature six blacklight-inspired colorful patch designs featuring classic folklore creatures — fairies, elves, gnomes, trolls, ogres and goblins. Dwarves and a golem might also show up…
The campaign launches on October 16, 2017 on Kickstarter, and runs for two weeks.
Sign up for my email newsletter and get a secret code for a free bonus reward item for pledging on launch day!