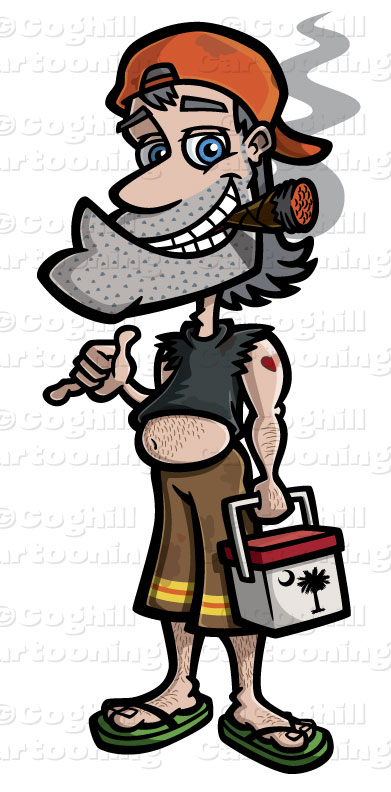 This hillbilly beach bum was created for a client (Beachbilly's Old General Store) who wanted an iconic character to use as their mascot for the shop on signage and promotional/marketing items.
The "hairy" version above was rejected, but I thought he was way more fun so I had to include him in the post. The actual final character art is below.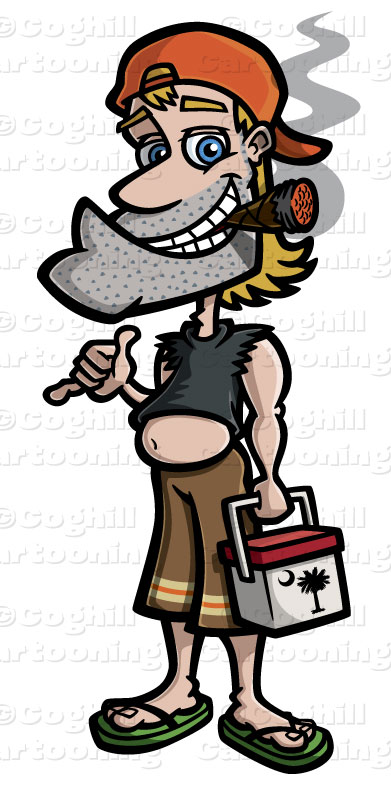 I also created a chubby version, which was requested by the client but in the end they preferred the original character design.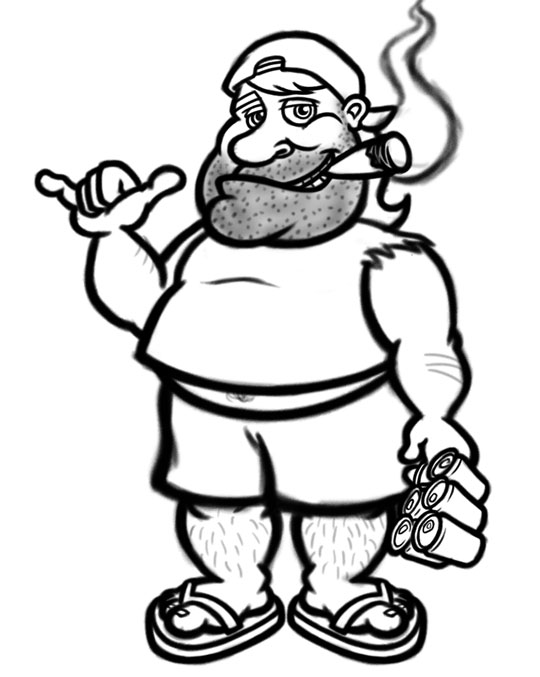 Sketches were created in Adobe Photoshop CS5, and the final vector art was created in Adobe Illustrator CS5.