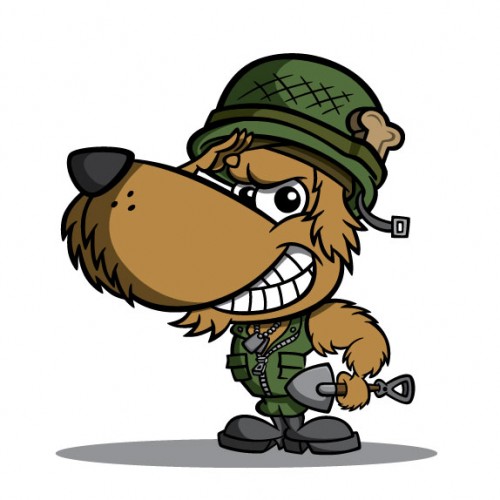 This cartoon character design of a military/soldier dog was created for a dog waste cleanup company, Private Piles. A full logo was also created in addition to the cartoon dog character.
The client wanted a character to play on the company name "Private Piles" which is also a nod to Gomer Pyle. It took me a few sketches to get the right era of soldier the client was looking for (Vietnam-era). As you can see from my sketches below, I basicallt went through the history of United States soldiers to get to the proper look.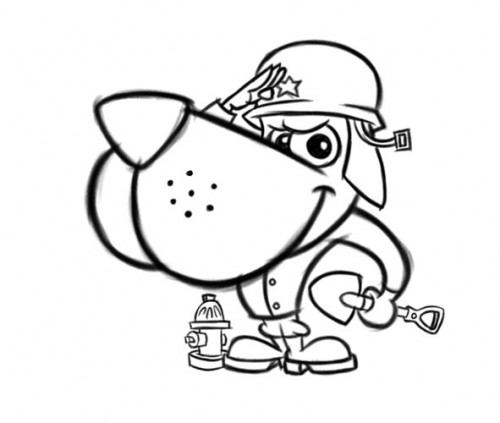 This initial sketch (above) was the wrong era, and also wasn't aggressive-looking enough.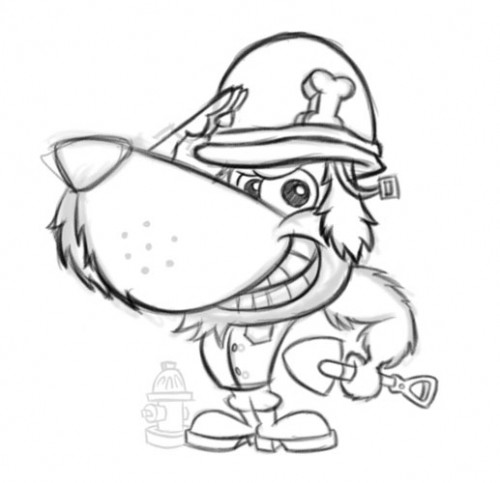 This pup (above) was closer but still needed tweaks.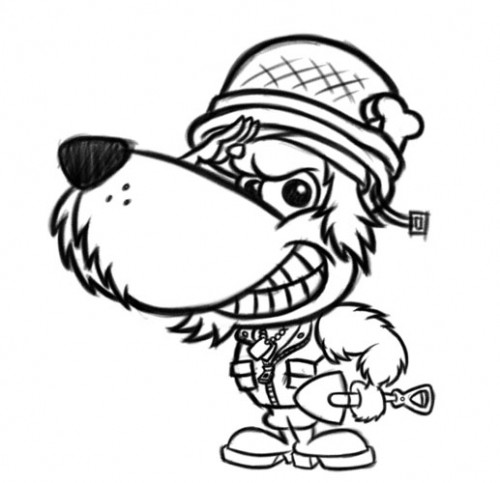 This canine (above) hit the mark and a final cleaned up sketch was created to move on to the final artwork in Adobe Illustrator.
In addition to the cartoon character, I also created a full logo for the client: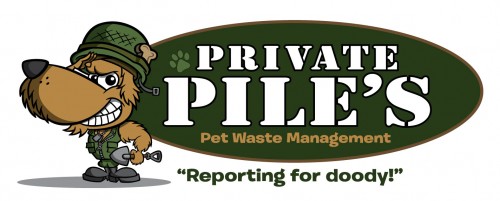 The client's tagline "Reporting For Doody" is a nice touch.
Check out the Private Piles soldier dog cartoon character on my portfolio.