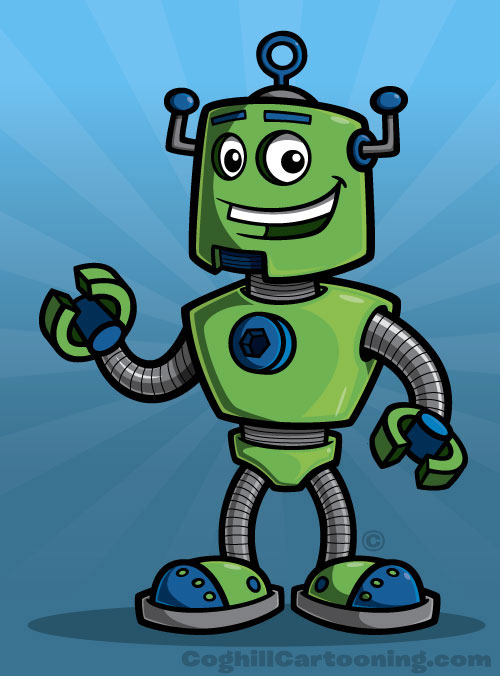 This robot cartoon character mascot was created for children's tech workshop Classroom Antics. The client was looking for a way to add some personality to their promotional materials and overall company branding.
The robot was one of three concepts for the character, including a kid superhero and a monster character, but after some initial rough sketches we all agreed a robot was the way to go.
The final robot character didn't change much from the initial rough sketch, as you can see: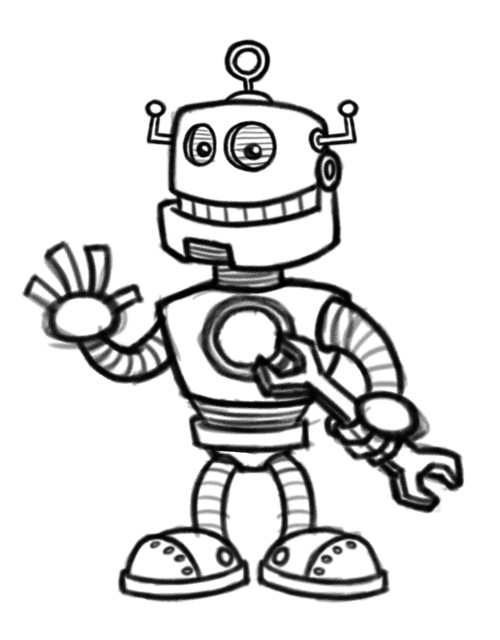 The client wanted to see some variations with a cape, and was concerned about being able to give him different expressions later on for alternate poses. I suggested the addition of eyebrows, which can go a long way as far as adding personality. I also tweaked the hands, which definitely needed some revising.
Cape plus eyebrows:
Without eyebrows: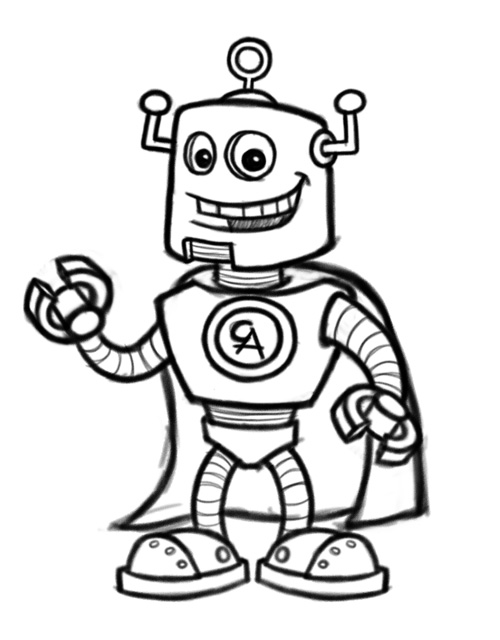 Alternate expressions: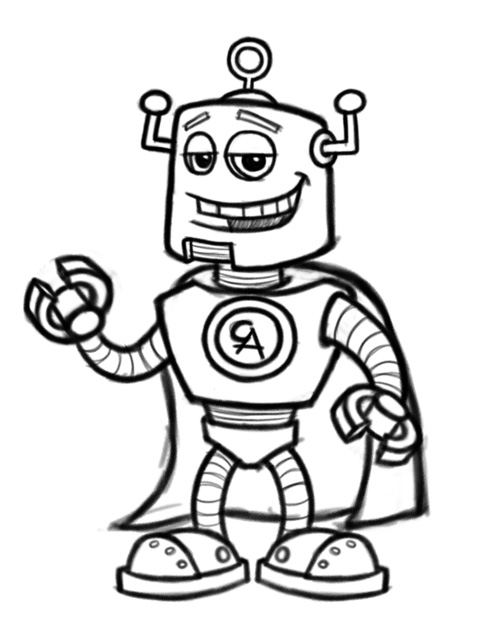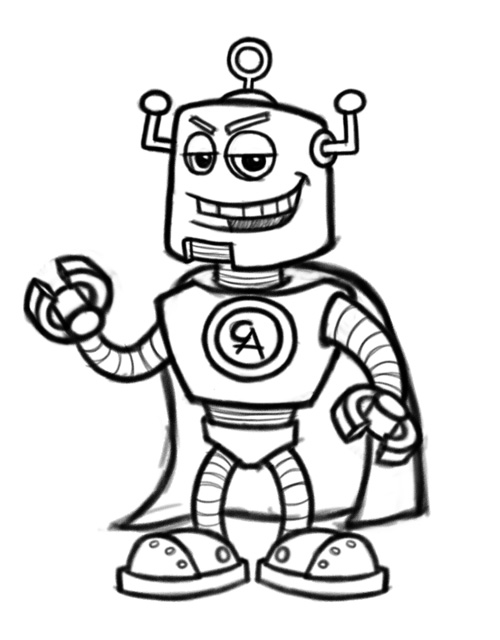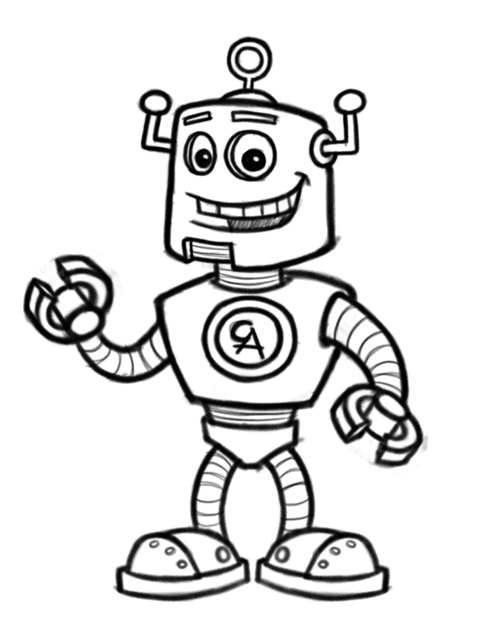 This last sketch was chosen as the basis for the final. I added some rough color to make sure everything would work.
The blue and green color scheme was already in place for the branding, so I needed to stick with those colors and still make sure the character design and color scheme looked dynamic.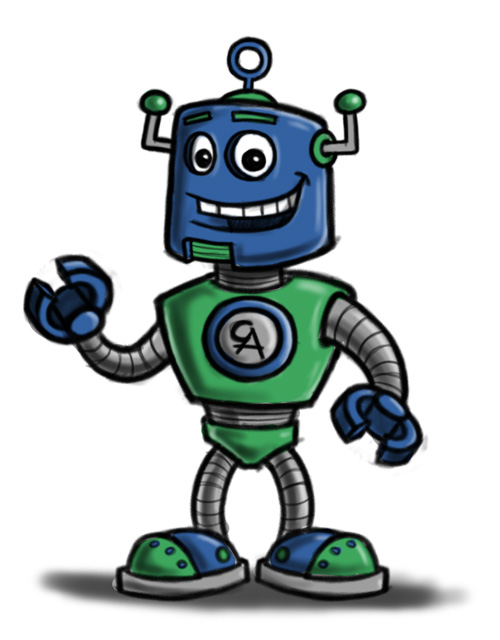 The blue seemed overpowering and drowned out the line art, so I went with an overall green palette: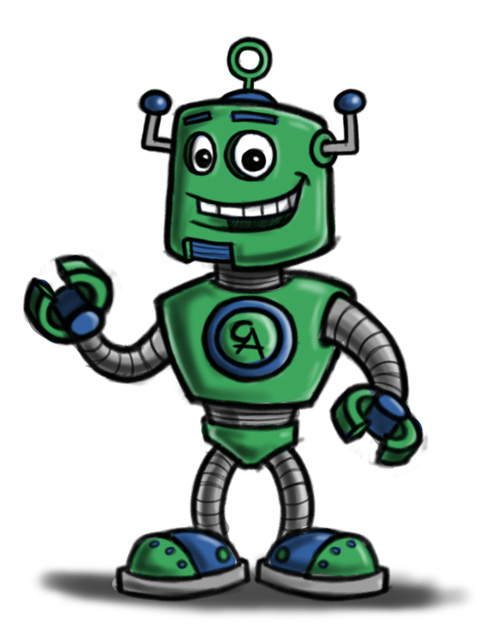 And then some small color edits on the head "antenna", adding a bit more gray to distinguish the color sections a bit more: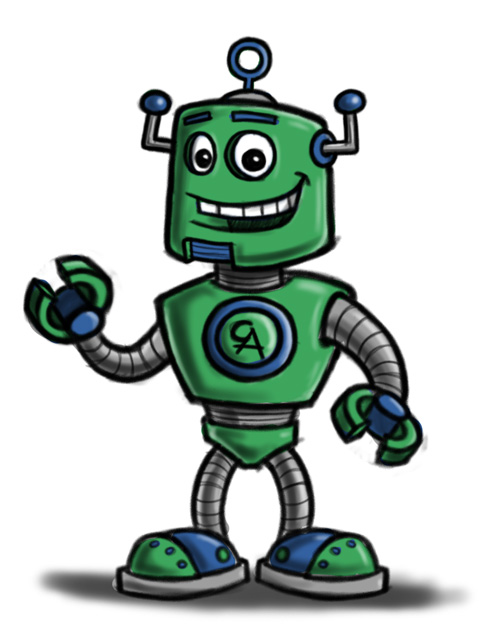 A final clean line art sketch was created and used for the template to create the vector art in Adobe Illustrator, and from there the final art was created as you saw at the beginning of this post: