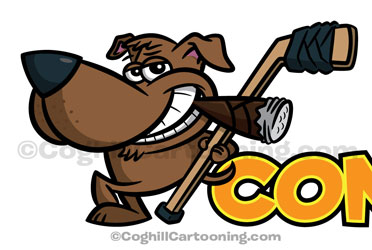 I recently finished up this cartooning project of a cartoon mascot & logo of a dog with a cigar and a hockey stick. The client had a specific vision for this character, which initially included a cowboy hat (see sketch below), but the hat was nixed before going to the final vector art.
For a brief period I was trying my hand at applying Adobe Illustrator's vector Art brushes, looking to speed up my production time. Since most of the actual creative work takes place in the sketch stage, being able to get illustrations done quicker using smarter tools would be a huge relief. Although I think this project came out great, I also felt as if I spent almost the same amount of time tweaking my brushes as it would have taken me to create the vector paths manually. I plan to keep working with art brushes, but for now they are still just a tool brought into use when most appropriate, until I find my groove with them.
In addition to the cartoon mascot character and logo, I also designed business cards for the client as well.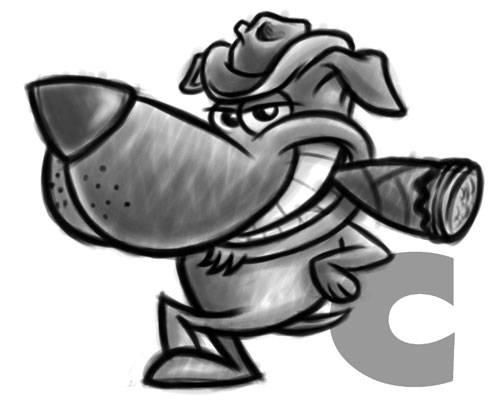 Sketch was initially created on paper, then scanned into Photoshop and refined and tone added using a Wacom Intuos3 graphics tablet.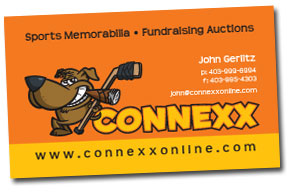 Final business card design (front).