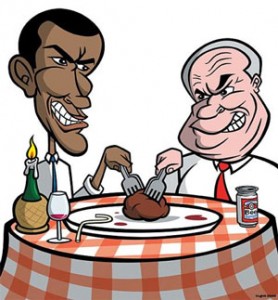 A recent Obama & McCain humorous cartoon illustration I created for Time Out NY for the "Commander In Beef" article regarding what New York City chefs would prepare for the 2008 presidential candidates. The illustration was created for the dining section, and is currently being featured on the front page of the Time Out NY website's dining section. The featured artwork is a spot illustration companion piece to the full page illustration I created for the print article: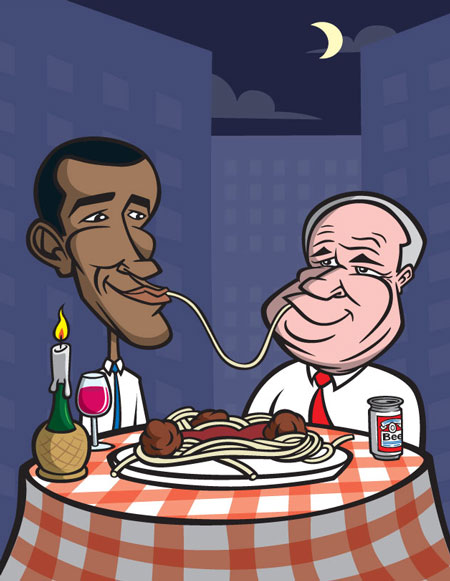 It should be fairly obvious that the illustration is a parody on the classic scene from the animated film "The Lady And The Tramp", where the two main dog characters are sharing a piece of spaghetti over a candle-lit dinner.
The initial sketches were created with pencil and paper, and the final art created as vector art in Adobe Illustrator CS3 using my trusty Wacom Intuos3 graphics tablet.