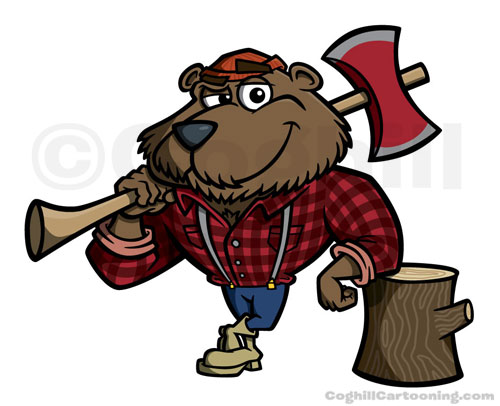 This cartoon bear as lumberjack character design was created as part of a logo design for hand-crafted wood furniture maker Wissota Woods.
The client approached me on this project wanting a lumberjack character, but also wanting something a bit different. Bears are a fixture in his state of  Wisconsin near Lake Wissota, so we ran with that.
I also created the full logo for Wissota Woods…

…as well as a web banner for their site:

The banner as displayed here is only 50% of the actual size for the website so some of the details get lost.
The client was extremely pleased with the final result.
Check out the Wissota Woods lumberjack bear cartoon character and logo on the portfolio.